BA Governor Vidal, World Bank agree to finance Salado River works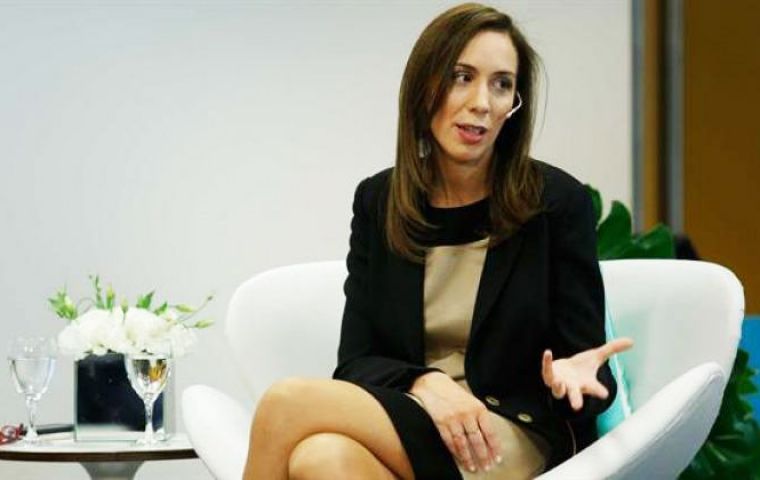 María Eugenia Vidal, governor of the province of Buenos Aires, reached an agreement with the World Bank for a 380-million-dollars loan to finance infrastructure works that would be beneficial to more than sixty municipalities. Bidding to start in March.
"These works benefit more than 60 municipalities in the middle and upper basin of the Salado. The World Bank is expected to try and approve this project on the board next March," Vidal said at the end of Monday's meeting in Whashington with Mexican Jorge Familiar, vice president of the World Bank for Latin America and the Caribbean.
During a lecture at the George Washington University on election campaigns, Vidal explained that "we are on the right path, with the values we represent and with which we are committed to the people," said Vidal, who stressed that "I face very important decisions with my team," especially in her fight against curruption." Vidal also highlighted her administration's willingness to dialogue with all the opposition forces.
The works agreed on with the World Bank shall provide for the widening and excavation of the Salado River in a 35-kilometer stretch and the replacement of several bridges, some due to deterioration, while others will have to be relocated.
In a subsequent stage, the water course will be channeled into the River Plate, in the districts of Monte, Roque Pérez and General Belgrano.