Latam/BA/Iberia deal questioned by Brazil´s competition regulator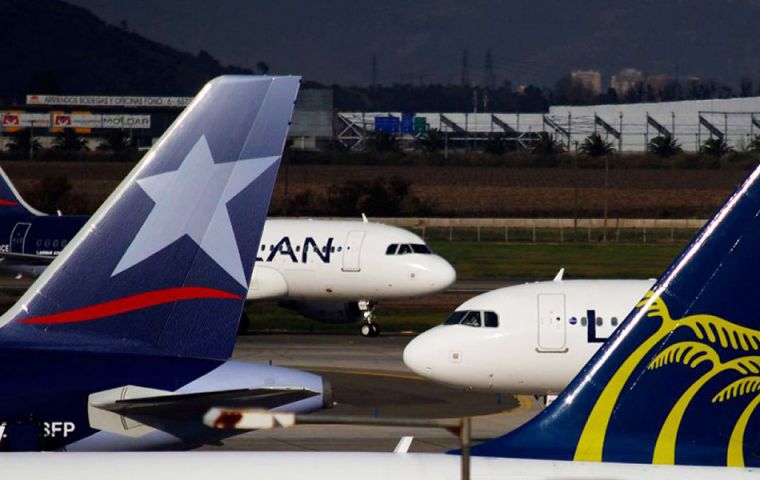 Brazil's competition regulator Cade said on Monday that a deal between LATAM Airlines LAN.SN, British Airways and Iberia could have a negative impact on routes between Brazil and Europe. Chile-headquartered LATAM signed joint business agreements in January to deepen its ties with American Airlines Group and IAG's British Airways and Iberia, all members of the Oneworld Alliance.
If cleared by competition authorities, the agreements would help the airlines coordinate schedules and prices for flights, similar to the North Atlantic revenue-sharing agreement which already exists between IAG and American Airlines.
In a statement published in Brazil's Official Gazette, Cade's super-intendency-general said it would appeal against the deal before the top decision-making tribunal of the competition watchdog.
"The super-intendency believes this concentration has the potential to generate competitive problems in the market for air transportation of passengers between Brazil and Europe, especially on the routes Sao Paulo-London and Sao Paulo-Madrid," Cade said in a statement on its Web site.
It added that the companies already have 70 to 80% of the market between Sao Paulo and London, and 50 to 60% between Sao Paulo and Madrid. Cade said that new competitors were unlikely to enter these routes under such conditions and the existing level of competition was not sufficient to alleviate its concerns.
The companies officially notified authorities of the deal on June 6, after which Cade has up to 330 days to take a decision.
LATAM said in a statement that it would continue collaborating with authorities to demonstrate that the agreement would help improve connections for passengers across the region. It said it was confident it could prove to the Cade tribunal that the deal would provide benefits to passengers and the economy.