Paraguay foresees possible economic growth above expectations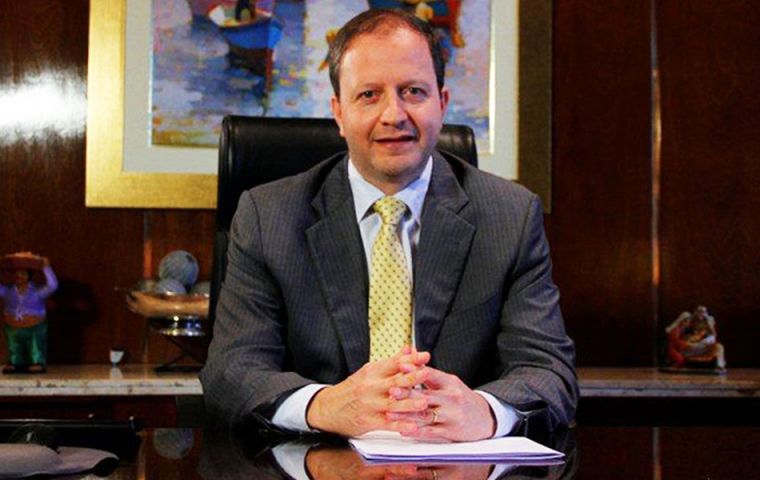 Central Bank of Paraguay (BCP) CEO Carlos Fernández Valdovinos spoke of the possibility of closing this year with a growth of more than 4% of gross domestic product (GDP). Announcement due on December 5.
Carlos Fernández Valdovinos, chairman of Paraguay's Central Bank met Monday with President Horacio Cartes, to fine-tune the final numbers of 2016. "Very little can change," Valdovinos told a post meeting news conference.
Although he took for granted a fact that the country's economic growth will be around 4%, he did not rule out the possibility of being above that figure. "On December 5 it shall be announced at the year-end event of the Central Bank and the Ministry of Finance," he said.
An estimated growth for this year's gross domestic product (GDP) was announced in October, from the 3.5% forecast in June to an expected expansion of up to 4.0%. The most dynamic sector is still construction, which is expected to grow between 18% and 20%.
Other factors pumping up th econoy are the construction of shopping malls and corporate buildings, coupled with the reactivation of public works, mainly roads. There was also an overproduction of electricity this year, mainly due to heavy rains in the first months, which would lead to a year-ending 11.1% growth.
Mining rose from 2.5% to around 8.0% and forestry grew from an estimated 5.0% to 7.0%, while livestock is expected to stay at 5.0%.
The Ministry of Finance's estimation makes for the General Budget of the Nation (PGN) of 2017.