Bill Clinton's inconvenient truth about the white working class expectations
Wednesday, November 9th 2016 - 08:56 UTC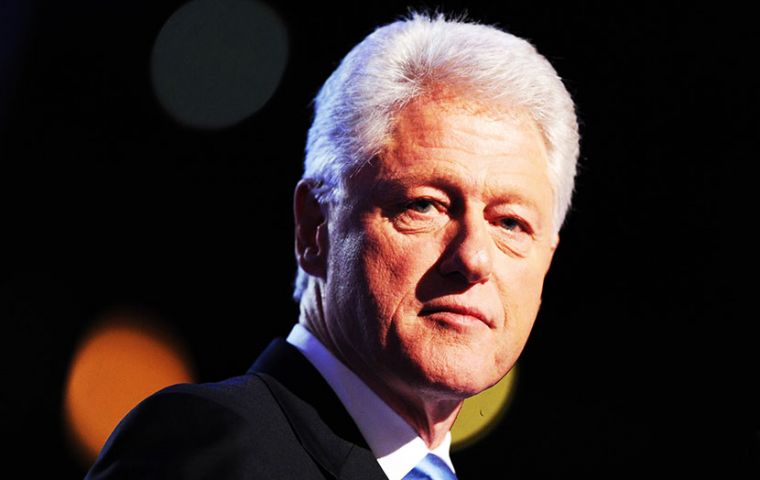 Bill Clinton once said the white working class had been left hopeless after six years of Barack Obama's administration. The former president was quoted in a speech published by Wikileaks as part of the website's release of Clinton campaign chairman John Podesta's emails.
Clinton spoke on November 15 last year in Canton, Ohio and painted a dire picture of life for middle-aged, non-college-educated white Americans - then described how his wife Hillary Clinton could improve it.
He began by mentioning that, after inflation, 84% of the American people had not had a raise of 1 cent since the financial crash, which unfolded just a few months before Obama took office.
Clinton then deplored that white working class Americans' life expectancy was decreasing and their death rate increasing.
'We learned, breathtakingly, that middle-aged, non-college-educated white Americans' life expectancy is going down and is now lower than Hispanics, even though they make less money,' Clinton told the crowd according to a transcript published by Wikileaks.
'And the gap between African Americans and whites is closing, but unfortunately not because the death rate among African Americans is dropping but because the death rate among white Americans is rising.
'Why? Because they don't have anything to look forward to when they get up in the morning. Because their lives are sort of stuck in neutral
Clinton went on to tell the crowd how he thought the country could be fixed in just a few steps. 'We have unlimited potential in America to grow our economy if we do a few things right, and not a lot,' he said.
'Five or six or seven things, really we'll see jobs start forming again; we'll see business formation going up again; we'll see wages rising again. And I believe she's outlined reasonable responses to all the things that will do that.'
He then told the crowd about his wife: 'I think that she really has a grip on this".