Supreme Court will hear UK government's appeal on Parliament involvement in Brexit process 5 December
Wednesday, November 9th 2016 - 09:48 UTC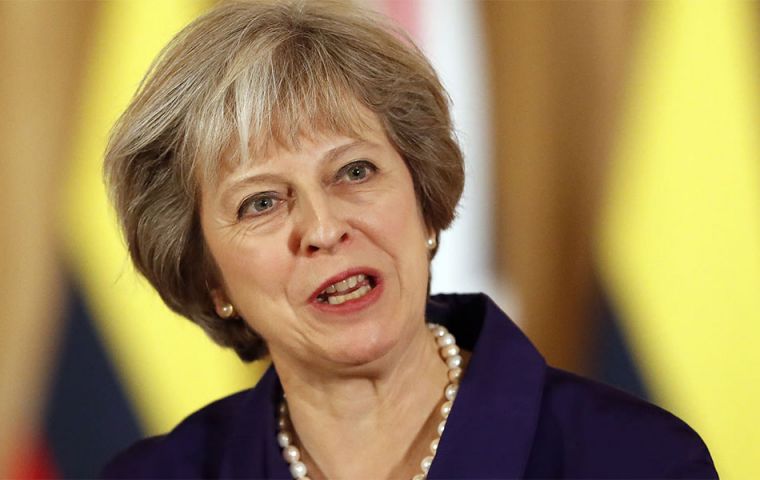 Britain's Supreme Court said Tuesday it has set aside four days starting on December 5 to hear the government's appeal against a landmark ruling that it must seek parliament's approval to start the Brexit process. All 11 Supreme Court judges will hear the case, which could delay Britain's withdrawal from the European Union, and will deliver their judgment "probably in the New Year", a court statement said.
Prime Minister Theresa May's Conservative government is appealing against a High Court ruling last week that it does not have the executive power alone to trigger Article 50 of the EU's Lisbon Treaty, which begins exit negotiations.
The judgment prompted outrage among those who fear that some members of parliament -- most of whom wanted to stay in the EU ahead of June's shock referendum vote to leave -- may seek to delay or block Brexit, or ease the terms of the divorce.
Such was the extent of the personal attacks on the judges -- branded "Enemies of the People" by one tabloid newspaper -- that the justice minister was forced to issue a statement defending the independence of the judiciary.
The government insists it will stick to its timetable for Brexit whatever the outcome of the court case, a message relayed by May in phone calls with EU leaders on Friday.
Updating MPs on the process on Monday, Brexit minister David Davis said: "This timetable remains consistent with our aim to trigger Article 50 by the end of March next year." He repeated the government's refusal to set out its strategy to MPs in advance, saying it would "wreck the negotiation".
"We won't achieve a good negotiation outcome if this is a negotiation being run by 650 people in this House of Commons or nearly 900 in the Lords," he said.
"No negotiation in history has been run that way. Indeed, if parliament insists on setting out a detailed minimum negotiating position, that will quickly become the maximum possible offer from the negotiating partners."
Davis is to meet on Wednesday with his counterparts from Scotland, Wales and Northern Ireland, the first in a series of monthly meetings aimed at exchanging information and preparing for Brexit negotiations.
"We are determined to get a deal that works for all the parts of the United Kingdom," Davis said ahead of the talks.