DAP Airways opens summer link between Punta Arenas and Ushuaia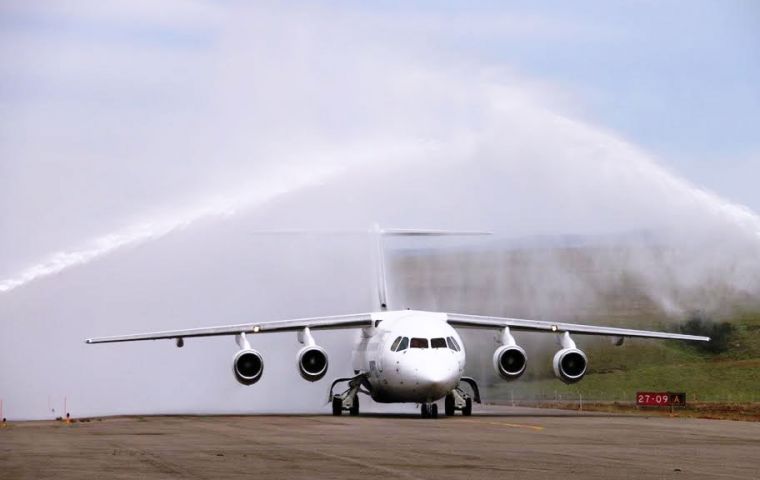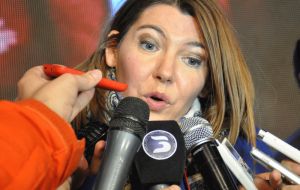 Chilean privately owned DAP Airways inaugurated this week the link between Punta Arenas, extreme south of Chile and Ushuaia, capital of Argentine Tierra del Fuego, a flexible commercial service that includes two weekly flights during the summer season and with the main purpose of increasing connectivity in the region and favoring tourism.
This is not the first time this air bridge has been attempted but apparently now the growing number of tourists and a more rational attitude should lead to better results.
The first symbolic flight took off from Punta Areanas airport at 14:00 hours and half an hour later landed in Ushuaia. The aircraft was a BAE 146-200 which can fly up to ninety passengers, but according to the conditions agreed if traffic somehow slackens DAP has smaller capacity aircraft.
"We are very proud and encouraged since ticket sales have responded and I'm sure clients both in Ushuaia and Punta Arenas will appreciate the significance of connectivity: by land the trip between the two cities takes eight hours", said Roque Palacios, DAP Commercial Director.
He added that the BAE aircraft has a 90-seat capacity but if there were less passengers "we would appeal to smaller planes so that the trips are efficient. This versatility is designed to we can keep the air link no matter the number of passengers because we can adapt to traffic"
Flights will take place twice a week, Wednesdays and Saturdays and the idea is to keep the link the whole year round. A meeting in mid January will decide if to continue beyond the end of summer season on 28 March. The round trip will cost US$ 259 plus boarding taxes.
In Ushuaia among the officials waiting for the inaugural flight was Tierra del Fuego governor Rosana Bertone who revealed that since taking office one of her first objectives had been to ensure Argentine Chilean integration particularly in Patagonia, and "this has been achieved with concrete facts, and not simple announcements which turn void". She added that the air link would be important not only for Magallanes and Tierra del Fuego, but for both countries since it means greater connectivity and opens us to the international itineraries"
Ms Bertone finally thanked DAP Airways, Argentina's Minister of Tourism Gustavo Santos, the head of the Tierra del Fuego Tourism Institute Luis Castelli and Chilean authorities for their 'connectivity' spirit. "We will continue to work for integration as good neighbors we deserve and this is an example of what can be achieved"