Falklands' government first quarter surplus jumps to £6.407 million
Monday, November 14th 2016 - 07:45 UTC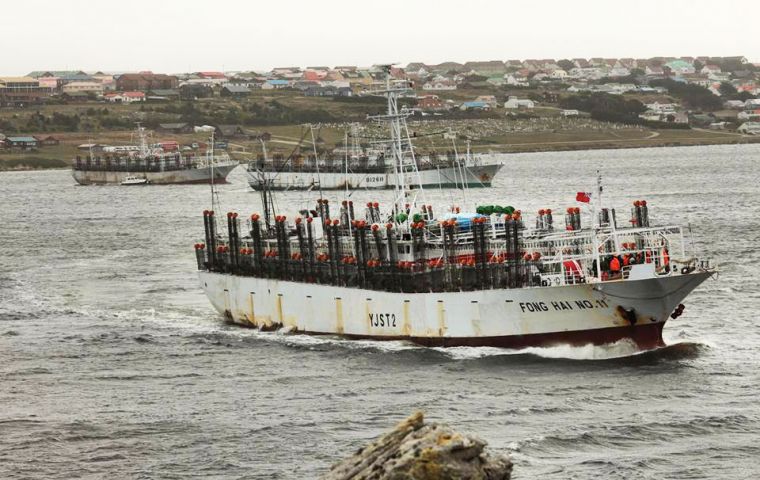 The Falkland Islands government numbers are looking brighter than forecasted: for the first three months of the financial year (July –September), the government is showing an actual surplus of £6.407 million, compared to a estimated surplus of £2.211 million.
During the first three months of the financial year, net liquid assets (readily available for use) have increased by almost £15 million. Corporation tax for 2015 was payable for the majority of companies in September 2016. Eight local companies made payments of over £500,000 in comparison to only two in September 2015.
The bulk of these companies were in the fishing industry, and the higher than anticipated tax take was, it's believed, driven by a combination of the strong fishing season in 2015, the level of capital investments, and some companies paying tax for the first time in a number of years after recently offsetting losses from prior periods.
Tax revenue from companies in the hydrocarbon industry is running at about £600,000 above expected revenue. This is mainly due to a payment from a single operator being significantly higher than the equivalent figure in previous oil rounds.
Both Natural Resources (£182,000) and Central Services (£127,000) reported positive variances to the budget, due mainly to fines and the sale of fish as a result of fishing license breach convictions following a criminal investigation. (Penguin News)