Odebrecht in world record plea and leniency deal: ready to pay US$ 2 billion for Petrobras corruption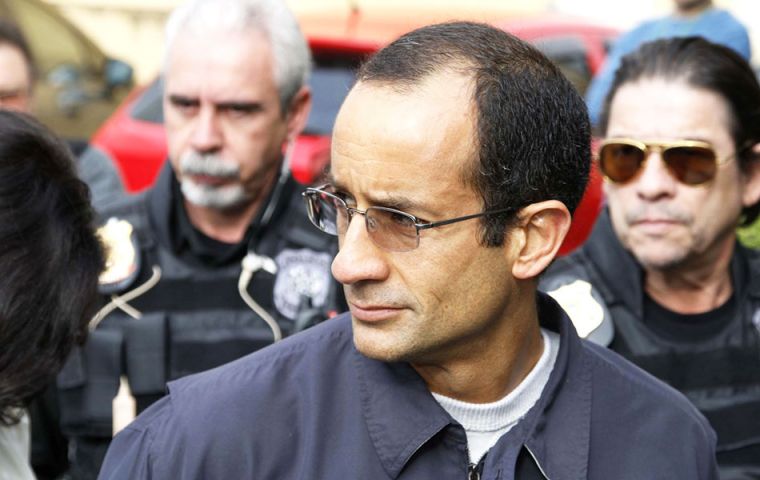 Federal prosecutors and Odebrecht SA have agreed on the world's biggest plea and leniency deal under which the embattled engineering conglomerate would pay around 7 billion Reais (US$ 2 billion) in fines related to its role in Brazil's biggest corruption scandal, local media reported.
Under terms of the deal, which was formalized on Wednesday, Odebrecht would be allowed to bid for new government contracts, lifting a suspension imposed over its involvement in the graft and bribery scheme at state companies.
A separate leniency deal would be signed on Thursday, news channel GloboNews reported.
Odebrecht declined to comment. A press representative for the Prosecutor-General's Office in Brasilia declined to comment, saying it has no authorization to comment on potential plea deals.
Reuters reported this month that the size of Odebrecht's leniency deal would exceed a 2008 agreement in which German engineering company Siemens AG paid US$ 1.6 billion to US and European authorities for paying bribes to win government contracts.
Latin America's largest engineering firm has been accused by prosecutors of overcharging state-controlled oil company Petrobras and other state companies for contracts and paying bribes to politicians. The agreement is key to the restructuring of Odebrecht's 110 billion Reais in debt.
Since August, law firm E. Munhoz Advogados has been advising the talks with banks and investors.
Marcelo Bahia Odebrecht, Odebrecht's former CEO and the scion of the family that owns the conglomerate, has been in jail since June 2015 and was sentenced to 19 years.
According to GloboNews, executives included in the plea deal are expected to begin testifying within two or three weeks. At least 78 Odebrecht executives and staff have agreed to join the plea deal, the TV channel said.