Trump not believed to dare start tariffs war out of fear of WTO fines
Thursday, November 24th 2016 - 13:49 UTC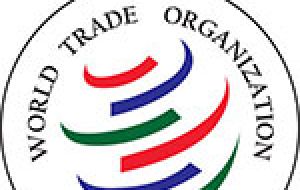 Zhang Xiangchen, China's deputy international trade representative, said his country would defend its rights under World Trade Organization tariff rules should Trump uphold his campaign threats to levy punitive duties on China-made goods, which, according to an Auxtralian expert, is "very unlikely" to happen.
As US President-elect Donald Trump's campaign rhetoric approaches a time when it will have to either vanish into thin air or materialize, it has become natural to raise multiple questions, all of them starting "Will he...?"
Alan Oxley, one of Australia's leading trade economists, says it is "very unlikely" that Donald Trump's presidency will spark a global trade war, because the US will face substantial penalties through the World Trade Organization if it tries to put in place new tariffs.
"I think after Mr. Trump takes office, he will be reminded that the United States should honor its obligations as a member of the World Trade Organization," Zhang concurred. "And as a member of the WTO, China also has rights."
According to Oxley, "the typical path with US presidential politics is huge claims are made to win an election, and then the dust settles," as he downplayed analysis accoriding to which the US was on the verge of a protectionist resurgence that could plunge Australia and other countries into recession.
"The obligations in WTO agreements are legally binding, and the US cannot do that (impose tariffs) without huge costs, or they would have to withdraw from the WTO," explained Oxley. "It is legal contract between each member with every other member, so the US and China have a legal contract under the WTO rules ... if one decides to change the rules unilaterally, they either have to settle, or it goes into a dispute process."
Amid the debate over the future of multilateral trade deals under a Trump presidency, former Australian Trade Minister Andrew Robb a political backlash against free trade was being felt across the developed world. Robb, who spearheaded free-trade agreement negotiations with Japan, Korea, China, and Singapore, as well as the ill-fated Trans-Pacific Partnership (TPP), believed the retreat to protectionism could be overcome if governments recognized the concerns of those who were economically worse off.