Doubts about OPEC's production cut agreement make crude oil prices dive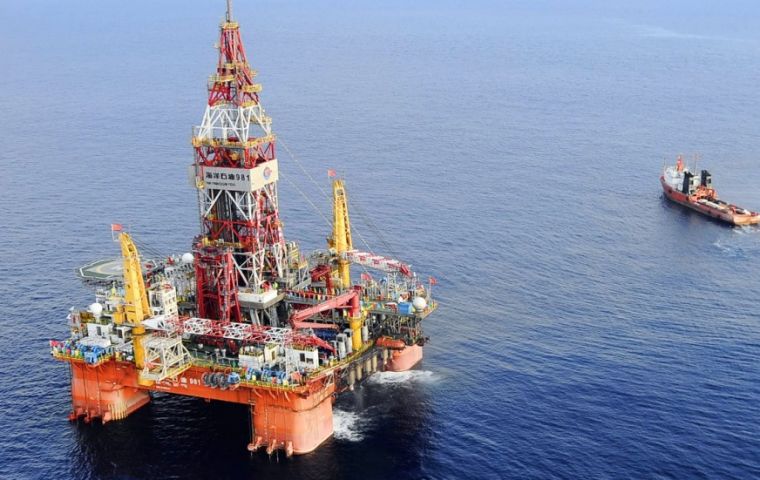 Oil prices fell over 1 percent Monday in Asia following a decline of more than 3 percent Friday over disagreement between members of the Organization of the Petroleum Exporting Countries (OPEC) and non-OPEC exporters like Russia. Brent crude futures LCOc1 were trading at $46.40 per barrel at 0035 GMT (7.35 a.m. ET), down 84 cents, or 1.8 percent, from their last close, while U.S. West Texas Intermediate (WTI) crude futures CLc1 were down 74 cents, or 1.6 percent, at $45.32 a barrel.
With global oversupply bringing prices down steadily, OPEC and non-OPEC countries are trying to find a solution, for which they are scheduled to meet in Vienna on Wednesday to decide on the details of a cut, potentially including non-OPEC members like Russia or Azerbaijan. But Russia is reportedly not willing to reduce its output, only keep it at its present levels.
A meeting between OPEC and non-OPEC producers that was to be held on Monday was called off after Saudi Arabia declined to attend. Saudi Arabia's energy minister Khalid al-Falih said on Sunday this was because no agreement within OPEC had been reached so far. Falih said that the oil market would balance itself in 2017 even if producers did not intervene, and that keeping output at current levels could therefore be justified.
"Iran hopes that a deal will be reached in the upcoming meeting of the member states of the Organization of the Petroleum Exporting Countries (OPEC) to cut crude production," Iran's Petroleum Minister Bijan Namdar Zanganeh said on Sunday. "The discussions show that OPEC can reach a sustainable agreement over its production and the management of the market," Zanganeh was quoted as saying.
"If we reach an agreement, which I'm optimistic we will, the prices will rise. This is what the international economy also demands," Zanganeh said on the sidelines of a meeting with visiting Algerian Energy Minister Noureddine Boutarfa.
Earlier, Algeria proposed cuts of 1.1 million barrels per day (bpd) for OPEC members and 600,000 bpd for non-OPEC producers. Iran carefully studied Algeria's proposal on the production of each country and would present its views on the proposal in the OPEC meeting in Vienna on Wednesday, Zanganeh said. He added that his talks with the Algerian energy minister discussed a plan to exempt Iran from OPEC production cut scheme, he added. In the meantime, Boutarfa said that if OPEC members agree, oil prices will reach 50-60 U.S. dollars per barrel next year.
Last month, Zanganeh urged the non-OPEC producers to cooperate with OPEC to boost market stability. On Sept. 28, OPEC members agreed during an impromptu meeting in Algeria to cut crude oil production by 750,000 bpd to raise the crude prices.
OPEC nations reached a preliminary agreement for the first time since the global financial crisis eight years ago, in an effort to reduce a global glut of crude that has depressed oil prices for more than two years and weakened the economies of oil-producing nations. The preliminary deal has limited output of OPEC to between 32.5 million and 33 million bpd.