Reactions to Fidel Castro's legacy: as controversial as in life
Monday, November 28th 2016 - 07:54 UTC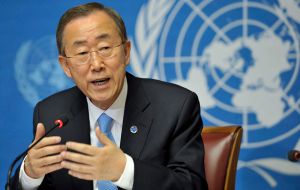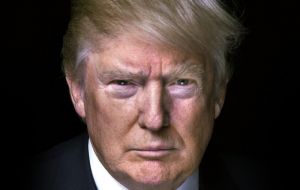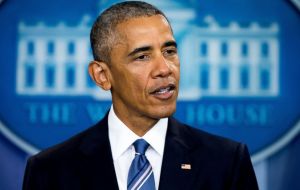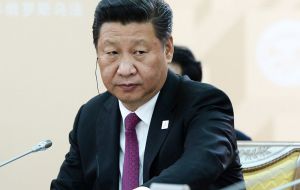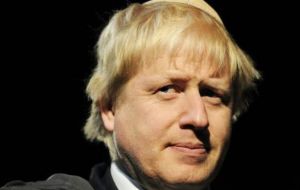 World reactions to the death of the Cuban Revolution leader Fidel Castro who ruled the island for half a century have been as controversial as his life and influence in world affairs. "His revolutionary ideals left few indifferent", Ban Ki-moon was quoted, and Pope Francis was more diplomatic and referred to the sad news and promised prayers to Cuba's patron Virgin.
President Obama referred to the powerful emotions triggered by Castro while president elect Donald Trump said that the world marks the passing of a brutal dictator who oppressed his people for nearly six decades, and Amnesty International points out that Fidel Castro's legacy is a tale of two worlds. The question now is what human rights will look like in a future Cuba. The lives of many depend on it".
Follow some of the statements:
UN Secretary-General Ban Ki-moon was saddened to learn of the death of Fidel Castro Ruz, former President of Cuba. An emblematic figure of the Cuban revolution, Fidel Castro was prominent in Latin America and influential in world affairs. As Prime Minister, President, Commander of the Cuban Armed Forces and First Secretary of the Cuban Communist Party, his role at the helm of Cuba spanned nearly 50 years, during which he left a major imprint on his country and on global politics.
"President Fidel Castro will be remembered for his leadership of the Cuban revolution and for advances in Cuba in the fields of education, literacy and health. His revolutionary ideals left few indifferent. He was a strong voice for social justice in global discussions at the UN General Assembly and international and regional forums. The Secretary-General vividly recalls meeting him during a visit to Cuba in January 2014, and was impressed by the former President's passion and lively engagement on a wide range of issues.
"The Secretary-General extends his condolences to the Cuban people and to the family of the former President, particularly to President Raul Castro.
"The Secretary-General hopes Cuba will continue to advance on a path of reform, greater prosperity and human rights. At this time of national mourning, he offers the support of the United Nations to work alongside the Cuban people"
President-elect Donald Trump struck a more defiant tone in his statement: "Today, the world marks the passing of a brutal dictator who oppressed his own people for nearly six decades," Trump said. "Fidel Castro's legacy is one of firing squads, theft, unimaginable suffering, poverty and the denial of fundamental human rights".
"While Cuba remains a totalitarian island," Trump continued, "it is my hope that today marks a move away from the horrors endured for too long, and toward a future in which the wonderful Cuban people finally live in the freedom they so richly deserve."
US Secretary of State John Kerry released a statement Saturday: "We extend our condolences to the Cuban people today as they mourn the passing of Fidel Castro. Over more than half a century, he played an outsized role in their lives, and he influenced the direction of regional, even global affairs," Kerry said.
Vladimir Putin, the Russian president, sent a telegram to Raúl Castro, hailing Fidel Castro as a "symbol of a whole era of modern world history" saying he was "a wise and strong person" who was "an inspiring example for all countries and peoples" and a "sincere and reliable friend of Russia."
Russia's prime minister, Dimitry Medvedev, said, in part, "Without exaggeration, a whole era of history is gone with Fidel Castro."
Pope Francis sent a telegram to Raúl Castro as well, writing, "Upon receiving the sad news of the passing of your beloved brother, the honorable Fidel Castro Ruz, former president of the state council and the government of the Republic of Cuba, I express my sadness to your Excellency and all family members of the deceased dignitary, as well as the government and the people in that beloved nation."
"At the same time," the pope's telegram continued, "I offer my prayers for his eternal rest, and I entrust the Cuban people to the maternal intercession of Our Lady of La Caridad del Cobre, patroness of that country."
Chinese President Xi Jinping also sent a telegram to Cuba on Saturday, mourning the loss of a "dear comrade and true friend" of the Chinese people who made "immortal contributions to the development of socialism around the world." China's official Xinhua News Agency eulogized a man who "resisted the American superpower for half a century" with the headline: "Old Soldiers Never Die."
President Obama said that at this time of Fidel Castro's passing, "we extend a hand of friendship to the Cuban people. We know that this moment fills Cubans - in Cuba and in the United States - with powerful emotions, recalling the countless ways in which Fidel Castro altered the course of individual lives, families, and of the Cuban nation. History will record and judge the enormous impact of this singular figure on the people and world around him.
"For nearly six decades, the relationship between the United States and Cuba was marked by discord and profound political disagreements. During my presidency, we have worked hard to put the past behind us, pursuing a future in which the relationship between our two countries is defined not by our differences but by the many things that we share as neighbors and friends - bonds of family, culture, commerce, and common humanity. This engagement includes the contributions of Cuban Americans, who have done so much for our country and who care deeply about their loved ones in Cuba.
"Today, we offer condolences to Fidel Castro's family, and our thoughts and prayers are with the Cuban people. In the days ahead, they will recall the past and also look to the future. As they do, the Cuban people must know that they have a friend and partner in the United States of America.
United Kingdom Foreign Secretary Boris Johnson said: "The UK expresses its condolences to the government and people of Cuba, and to the former President's family. Fidel Castro's death marks the end of an era for Cuba and the start of a new one for Cuba's people.
"Fidel Castro's leadership of the 1959 Cuban Revolution marked him out as an historic if controversial figure. The UK will continue to work with the government of Cuba on a wide range of foreign policy priorities, including on human rights".
Erika Guevara-Rosas Americas Director of Amnesty International said that there are few more polarizing political figures than Fidel Castro, "a progressive but deeply flawed leader"
"Fidel Castro's achievements in improving access to public services for millions of Cubans were tempered by a systemic repression of basic freedoms during his time in power.
"After his accession to power following the 1959 revolution in Cuba, Castro oversaw dramatic improvements in access to human rights such as health and housing. This was accompanied by an unprecedented drive to improve literacy rates across the country.
"Access to public services such as health and education for Cubans were substantially improved by the Cuban revolution and for this, his leadership must be applauded. However, despite these achievements in areas of social policy, Fidel Castro's forty nine year reign was characterized by a ruthless suppression of freedom of expression"
"The state of freedom of expression in Cuba, where activists continue to face arrest and harassment for speaking out against the government, is Fidel Castro's darkest legacy."
"Fidel Castro's legacy is a tale of two worlds. The question now is what human rights will look like in a future Cuba. The lives of many depend on it,"