Brazil anticipates soy exports of 60m tons and 30m tons of corn from 2017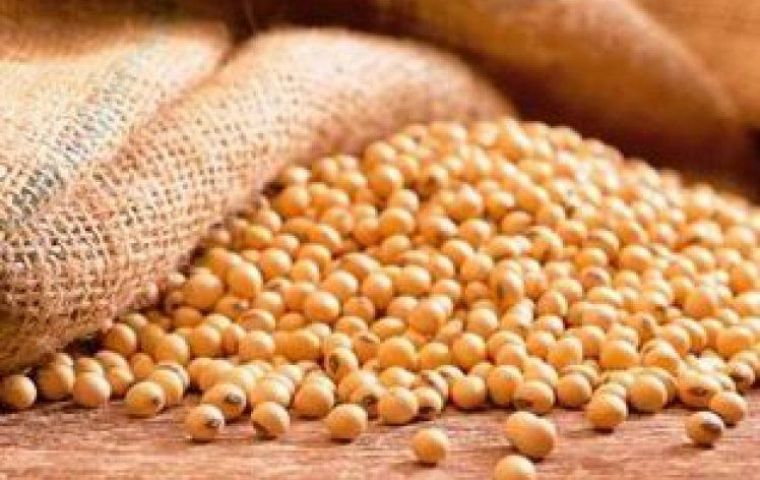 Brazil is getting ready for a blockbuster 2017 harvest and booming exports, amid favorable weather forecasts, according to recent estimates. With a plentiful harvest expected, Brazil's National Grain Association predicts grain exports will rebound, with soybean exports of 60 MT in 2017, compared with some 51 MT for 2016. Corn exports will increase to 30 MT, compared with some 18.5 MT in 2016, the association reported.
INTL FCStone says Brazil's crops are in very good condition across the country's vast 4 million-square-kilometer cropland region. Dryness in southern Brazil's Mato Grosso do Sul state and the western Bahia are "setbacks, that do not present irreversible loss of productivity", according to reports by Globo Rural magazine. The consultancy estimates that 77.6% of soybeans have been planted so far.
Meanwhile, the consultancy Agrural puts plantings at 83% complete, while Agroconsult estimates plantings at 85% complete, with a 1.4% increase in soybean acreage.
Agroconsult estimates Brazil soybean production at 102.6 MT for 2016/2017, which would be in line with the 103.5 MMT soybean production estimate by Brazil's government grain agency, CONAB, and USDA's November estimate of 102 MMT.
Agroconsult's Managing Partner Andre Pessoa says the pace of production would likely be well below the 5.5% average of the previous five years, due to rotation to corn in the summer season in southern Brazil, as well as farmers still struggling to get credit after losses from the previous harvest, according to Globo Rural.
Pessoa said Brazilian production of 102.6 million tons, if confirmed, would support a CBOT price for soybeans of about US$10 per bushel.
Meanwhile, in Argentina, soybean plantings are 33.7% complete, and corn plantings are 41.1% complete, according to the Buenos Aires Grain Exchange. Plantings have been delayed by cold temperatures, it says.