Brazil economic outlook lowered according to Central bank survey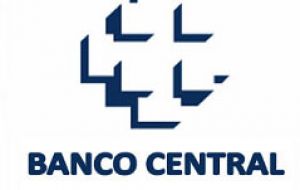 Economists again lowered their outlook for Brazil's economic performance in 2016 and 2017, as the effects of a deep recession persist in Latin America's largest economy.
Brazil's gross domestic product is expected to shrink 3.49% this year, according to a weekly central-bank survey of 100 economists, compared with expectations a week ago for a 3.40% contraction. This marked the eighth consecutive downward revision.
For 2017, economists lowered their forecast of the country's economic expansion to 0.98% from 1%, marking the sixth consecutive reduction.
Economists also cut their estimate for the inflation rate in 2016, as measured by the consumer-price index, to 6.72% from 6.80%.
According to the central-bank survey, economists maintained their outlook for the year-end Selic rate at 13.75% for 2016 and at 10.75% for 2017.
They also forecast Brazil to post a US$47 billion trade surplus this year, down from the US$47.42 billion expected in the previous week's survey.