'Cuban' Maradona warns Macri might not make it past Christmas Day
Saturday, December 3rd 2016 - 09:27 UTC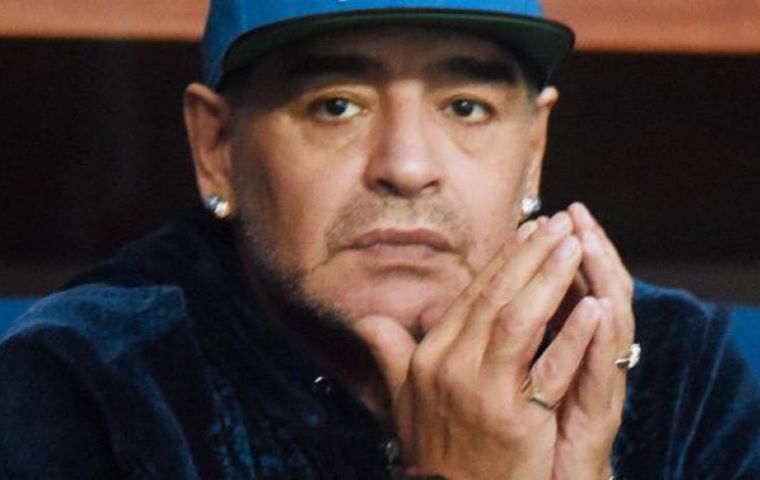 Argentine retired football player Diego Maradona, in Cuba to attend the funerals of his friend and former revolutionary leader Fidel Catro, hinted that should the people of his country choose to take to the streets, President Mauricio Macri might not be in office by Christmas.
"I feel Cuban," said Maradona on local television upon landing to participate this weekend in the funeral of his "second father." He explained that "it seems to me that the world has lost its leader. Today there may be many players, but he was the owner of the team, the world team of politicians. In South America, or in Europe if you want, there's no charismatic charismatic leader like him nor one who can solve what he solved," he said.
Maradona has the image of Fidel tattooed on his body as well as that of Fidel's revolutionary partner, the Argentine Ernesto "Che" Guevara. Upon learning of Fidel's passing, Maradona chose to stay in Zagreb, Croatia, in support of his country's Davis Cup team which eventually took the 2016 Davis Cup tennis title and fly to Havana afterwards.
"Fidel is not just the Cubans, an Argentine is talking to you," he said. The relationship between Diego and Fidel dates back to the 1980s. The last visit of the Argentine football legend to Castro was three years ago and Castro was instrumental in offering Maradona medical assistance to overcome his addiction problems in 2004. The following year Maradona interviewed Fidel in his TV show "La Noche del 10".