It's Official: Chapecoense are South American Cup Champions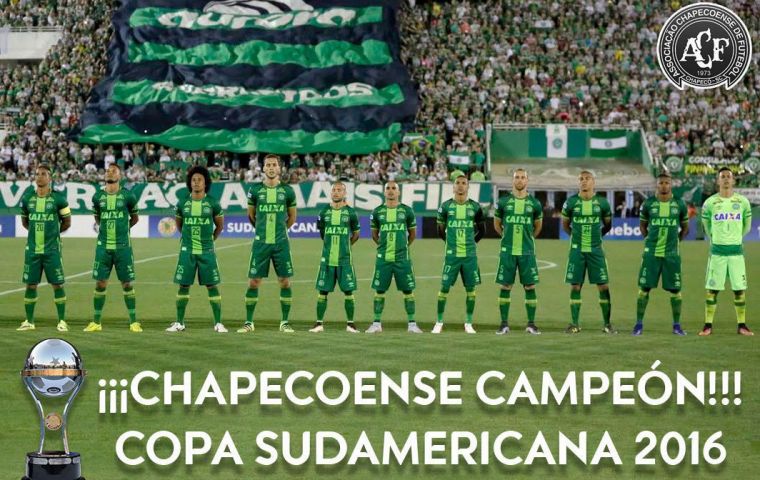 The South American Football Confederation (CONMEBOL) Monday officially awarded the 2016 South American Cup title to the Brazilian team Chapecoense, who lost most of their players and staff as their airplane crashed in Colombia last week on its way to playing the final's first leg in Medellín against the local squad of Atlético Nacional, who was awarded the Conmebol's Fair Play Centennial prize.
"The Chapecoense Football Association will receive all the honors and prerogatives of the 2016 South American Cup champion," said Conmebol's statement, something Atlético Nacional's management had already requested.
As South American Cup holders, Chapecoense have earned 2 million dollas, plus the right to enter the Suruga Bank Cup in South Korea and the right to face the Libertadores Cup winners for the Champions Cup. The current Libertadores Cup trophy holders are no other than Atlético Nacional.
The Bolivian-registered plane with 72 passengers and 9 crew on board crashed on 29 November near Medellín's main international airport, killing 71 of its occupants. Everything points towards reckless behavior on the part of the captain, also a shareholder of the LAMIA airline, and obscure businesses that reach people very close to Bolivian President Evo Morales, that ultimately ended up in the British Aerospace 146 - RJ 85 running out of fuel for being flown a distance longer than it had been built for.