Argentina and Chile alternate in Antarctic Combined Naval Patrolling
Friday, December 9th 2016 - 10:53 UTC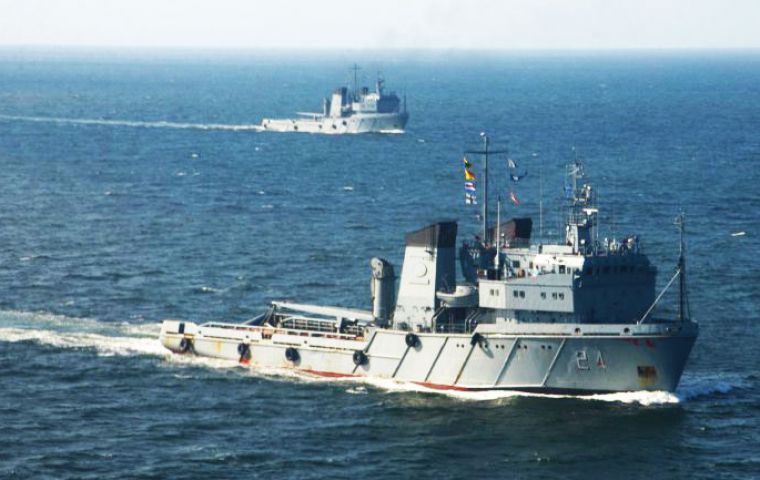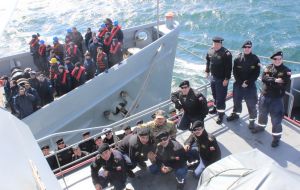 Argentina and Chile are already alternatively operating the Antarctica Combined Naval Patrolling, (PANC), which is responsible for maritime control and safety, including search and rescue missions, in the Southern Ocean particularly significant in summer months because of the increase in tourism traffic.
PANC took off last 12 November with the Chilean navy heavy duty tug ATF Lautaro, which is currently the Antarctic Service Vessel and operating south of parallel 60. On December 19 the Argentine navy Neftegaz class "Islas Malvinas" will be taking over full responsibility in the area.
ARA Islas Malvinas is one of four Russian built polar multipurpose class tug, purchased at the end of ex president Cristina Fernandez mandate and is on its second summer cruise.
The vessel based in Ushuaia has a crew of 51 and will be operating until January 22nd, when the Chilean navy takes the relay. The last leg of this austral summer Antarctic surveillance ends on 31 March with a second Argentine navy Neftegaz multipurpose tug, "Teniente Oliveri".
However it will be ARA Islas Malvinas that will be spending Christmas and New Year in the high seas. Captain Roberto Lovera anticipated that the two cooks on board will prepare a special dinner on the two dates, which "we will share, celebrate and toast, and then back on duty".
"Our duty is to patrol a pre-established polygon where is the greatest concentration of naval and maritime vessels. In recent years we've had to aid stranded vessels, contain oil spills, actually we are prepared for all sort of emergencies at sea", added Captain Lovera.
PANC is coordinated between the Argentine and Chilean navies from their regional naval areas in Ushuaia and Punta Arenas.
ARA Islas Malvinas has already called at the Antarctic continent, having participated in the supply of Argentine bases and stations.