Falklands/Malvinas: Next steps to identify Argentine soldiers buried in Darwin Cemetery agreed
Monday, December 12th 2016 - 15:57 UTC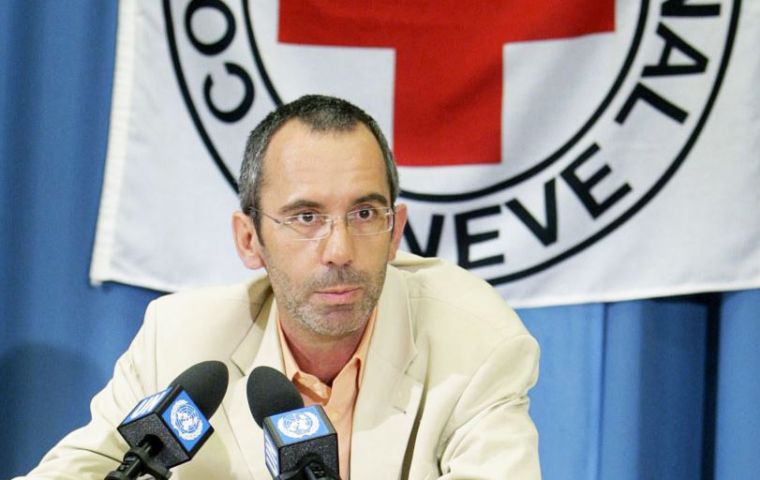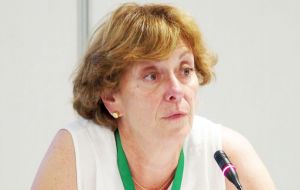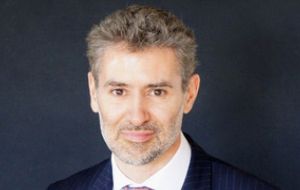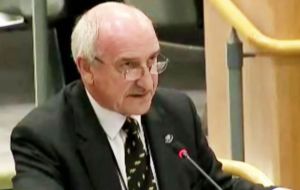 The Falkland Islands government has issued a release relative to the meeting held last Friday, in Geneva, chaired by the Red Cross to address the identification of Argentine soldiers buried at the Falkland' Darwin cemetery. Falklands' lawmaker, MLA Mike Summers was in attendance for these talks as part of the UK delegation.
Follows the full release:
On Friday 9th December, delegations from Argentina and the United Kingdom agreed, in principle, on the mandate that they will jointly entrust to the International Committee of the Red Cross (ICRC) to carry out the identification of Argentine soldiers buried in Darwin cemetery on the Falkland/Malvinas Islands.
The delegations also agreed next steps in a number of areas relating to this sensitive humanitarian matter. These included the potential timing and scope of the project, the identification procedures and other details, such as logistical arrangements and the selection of laboratories for DNA sample testing.
The ICRC has every confidence that the agreement will be formalized by the respective governments at the earliest opportunity.
The talks were chaired by ICRC Director of Operations Dominik Stillhart, who welcomed the delegations – led by Ambassador María Teresa Kralikas, the Argentine Undersecretary for the Malvinas Islands, Antarctica and the South Atlantic, and Ambassador Julian Braithwaite, Permanent Representative of the United Kingdom to the United Nations and other international organizations in Geneva – to the ICRC's headquarters.
Mr Stillhart extended his thanks on behalf of the ICRC to the delegations for their commitment to the identification process. He said that the discussions represented "a crucial step forward in the effort to give names to the unidentified soldiers, and bring solace to their families."
The aim of this strictly humanitarian endeavour is to identify as many of the Argentine soldiers buried in the cemetery as possible. The process is expected to get under way in mid-2017.
MLA Mike Summers was in attendance for these talks as part of the UK delegation.
The designations employed in this statement do not imply official endorsement, nor the expression of any opinion whatsoever on the part of the ICRC concerning the legal status of any territory, or concerning the delimitation of its frontiers or boundaries. Whenever a disputed territory is given different names by the parties concerned, the ICRC uses those names together, in French alphabetical order.