Raul Castro's Cuba allows farmers to hire workers directly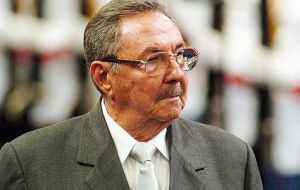 The Cuban government Friday allowed farmers to hire workers directly and no longer have to go to cooperatives in a step to set aside strict controls on their economy to boost production for a country which imports more than two-thirds of its food. In other areas of the economy, such as restaurants, Cuba has already allowed small business owners to hire their staff directly.
"The main objective of the new provisions is to stimulate the hiring of workers directly related to agricultural work in an agile, orderly and legal way," said the Cuban state press.
Under Raúl Castro, Cuba has introduced a series of changes to steer away from hardline Communism, but their pace slowed in the last year, generating doubts regarding the true commitment to the changes.
The Cuban Communist Revolution led by Raul's late brother Fidel Castro introduced the Land Reform Act in 1959, whereby 80% of the best Cuban lands, which were in the hands of foreign (US) owners, became popular farms no bigger than 402 hectares in extension, but most of the land remained under direct management from government officials and has not been redistributed. The rest of the agricultural land is limited to a ceiling with tenants gaining ownership rights.
In addition to large holdings being expropriated, the National Institute for Land Reform (INRA), was created, to be chaired at first by Fidel himself and the Land Reform Act was given Constitutional status. The Second Agrarian Reform Act of 1961 further cut down the size of property to 33 hectares.