Another major clash between Brazil's Supreme Court and Congress in the making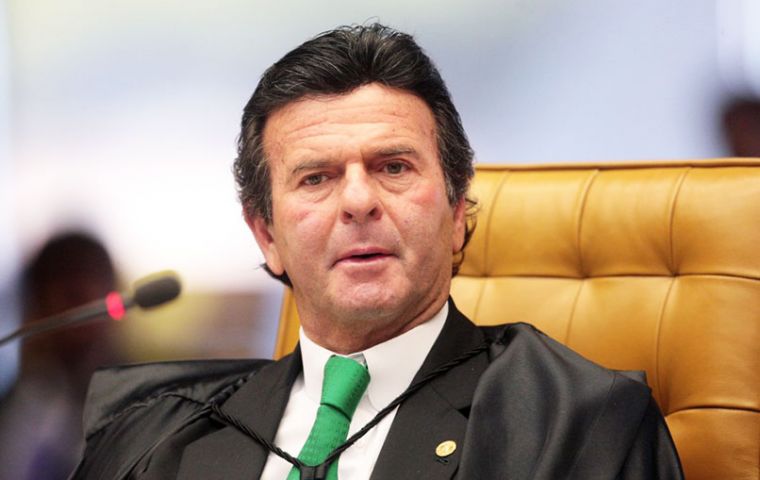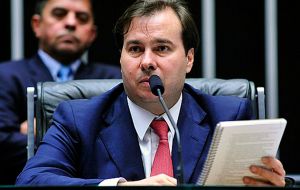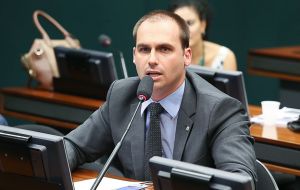 Another major clash between Brazil's Supreme Court and Congress in the making. Justice Luiz Fux ruled to return the anti-corruption bill back to its initial stages in the Lower House, despite the fact the fill had already reached Senate and was preparing to put the bill to a vote.
According to Justice Luiz Fux ruling the Lower House must reassess the entire proposal and treat the proposal as originally presented, fundamentally "a popular initiative". In response, the Lower House President Rodrigo Maia called the injunction "strange" and an "undue interference".
In fact, Congressman Eduardo Bolsonaro himself filed the request for the injunction. Upon granting it, Justice Fux ruled the Lower House must treat the bill as one of "popular initiative," disallowing amendments that would distort the law's original purpose and spirit.
Indeed, the text approved by the Lower House slashed many of the mechanisms originally outlined by the public prosecutors in their anti-corruption campaign. Furthermore, it included a measure to curb the criminal investigation process on the part of public prosecutors.
This consequently launched the judicial and legislative branch into a power struggle over how to address the political scandal. The 12-page dispatch by Justice Fux called the measure to curb judicial authority a "worrying parliamentary action."
According to the House President, the Justice's orders would, in turn, nullify other laws presented by federal prosecutors through "popular initiative," such as the popular 2010 Clean Record Law which put regulations on the eligibility of political candidates based on past performance.
The Clean Record Law, also put forward by the judicial branch, gathered over 1.6 million signatures. The anti-corruption measures in question here had received over 2 million signatures before prosecutors handed the bill over to Congress.
Amid a massive corruption scandal involving every major political party, Brazilians are increasingly frustrated with their Congress and members. Opinion polls published this month revealed that 68% of Brazilians want to close the legislative branch to hold new elections, and 63% feel the same about the Executive branch.
Indeed, fellow Minister Gilmar Mendes has ironically stated the Supreme Court should close the Congress and simply hand the keys over to the anti-corruption brigade "Operation Car Wash".