Falklands' second flight to South America addressed at talks in London
Tuesday, December 20th 2016 - 07:43 UTC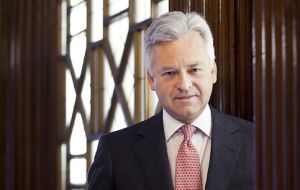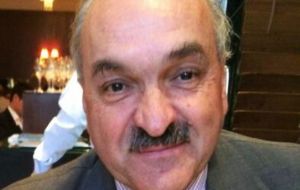 Argentina and the United Kingdom held in London on Monday the first of a two-day round of talks in the framework of the September joint communiqué with the purpose of improving bilateral relations and cooperation, and advancing in one of the few contentious issues, the Falkland Islands' dispute.
Buenos Aires reports from Argentine sources indicate talks were held in a "very good climate" with the attendance of two Falkland Islands representatives as part of the UK delegation since several issues relative to the Islands were addressed.
In effect last Friday an official release from the Falklands government announced that MLA Mike Summers and MLA Phyl Rendell would be representing the Islands as part of the UK delegation at meetings with the Argentine delegates in London on Monday and Tuesday.
The release made it clear that the the main item to be addressed at the meetings was a second flight from South America to the Falklands, as was agreed in the September Joint Statement between UK and Argentina, and "progress now needs to be made on requesting expressions of interest from qualifying airlines to operate a service".
Although not mentioned in the release the Falkland Islanders had made it clear that the air link should be to a third country, preferebly Chile or Sao Paulo in Brazil.
"Other items to be considered at the meeting, depending on the time available, may include scientific cooperation over fisheries in the South West Atlantic and shipping activities", added the Falklands government release.
The Argentine sources report indicate that the four-hour Monday round evolved in a very good climate and followed the road map established in the September joint communiqué, and there were "concerte and practical" advances.
The UK delegation was headed by Foreign Office minister Alan Duncan, who was in Buenos Aires last September, and on the Argentine side Deputy minister Pedro Villagra Delgado, the head of the Malvinas Desk ambassador Maria Teresa Kralikas and ambassador in Geneva Marcelo Cima, among others.
For Deputy minister Villagra Delgado, ex ambassador in Australia, ex consul in London and a career diplomat appointed last week to the post it was his first incursion with the UK/Argentina round of talks. Following minister Susana Malcorra's failed attempt to the UN Secretary General post there were some removals in the Argentine foreign ministry.