Petrobras sale of assets still US$ 1.5bn short of 2015/16 divestment target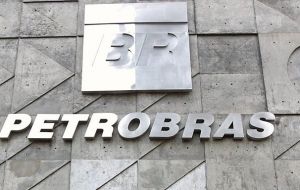 Brazil's oil and gas corporation Petrobras announced this week the sale of ethanol and petrochemicals assets for US$587 million, but said it would still fall US$1.5 billion short of its divestment target for the 2015-2016 period.
Among the assets sold were its 46% stake in ethanol producer Guarani SA, which was acquired for US$202 million by its French partner Tereos SA, which will now own all of the company.
Petrobras also announced the sale of two petrochemical units in the northeastern state of Pernambuco - Petroquimica Suape and Citepe - to Mexican group Alpek SAB de CV subsidiaries Grupo Petrotemex SA de CV and Dak Americas Exterior SL for US$385 million.
Even after a flurry of asset sales this month, Petrobras failed to meet its two-year divestment target of US$15.1 billion.
The state oil company said in an emailed statement that a court injunction this month blocking its negotiations to sell the Tartaruga Verde and Bauna oilfields was to blame for missing the goal. The company announced in October Karoon Gas Australia Ltd was interested in these fields.
Petrobras said its 2017-2018 asset sale target would be automatically raised to US$21 billion to compensate for the shortfall. Petrobras is selling off noncore assets in a bid to reduce its US$125 billion debt, the largest in the global oil industry.
Last week, the company said it would sell US$2.2 billion worth of assets to France's Total SA, including stakes in oilfields and two thermal power stations. That announcement came a week after Petrobras sold its 49% stake in sugar and ethanol joint venture Nova Fronteira Bioenergia SA to partner Sao Martinho SA for US$133 million in shares.
Petrobras said the recent deals were exempted from the ruling by Brazil's audit court on Dec. 7 that temporarily suspended its asset sale program. These sales were allowed to proceed because they were in advanced stages, the company said.