Maduro reshuffles economic team and names new combative vice-president
Thursday, January 5th 2017 - 08:04 UTC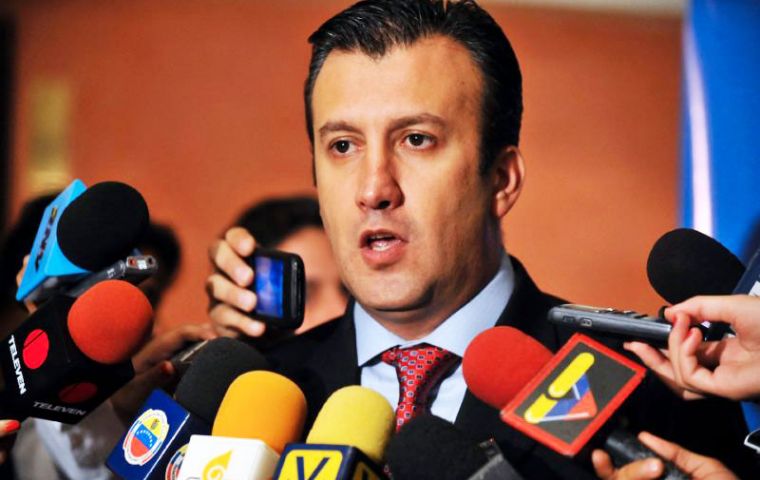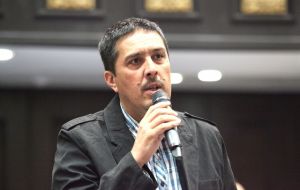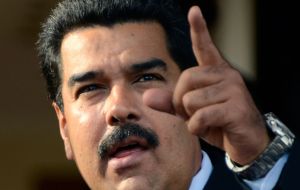 Venezuelan President Nicolas Maduro on Wednesday shuffled his cabinet by naming a new economy czar to oversee the OPEC country's decaying populist system and a new oil minister to confront the economic difficulties caused by low oil prices. He also appointed a new vice-president, state governor Tarek El Aissami, a hard liner that could replace Maduro if he is forced to step down.
The country is suffering from triple-digit inflation, Soviet-style production shortages and increasing street protests. Maduro says he is the victim of an "economic war."
Economist Ramon Lobo, who has been serving as a legislator for the ruling Socialist Party, will assume the dual roles of finance minister and economy vice president, making him the country's top economic authority.
"You shall assume, with a firm hand, the oversight of the economy," Maduro said during a televised broadcast, describing Lobo as an expert in budget matters.
Nelson Martinez, who has led the U.S.-based refiner Citgo, will take on the role of oil minister. Outgoing minister Eulogio Del Pino will remain on as president of state oil company PDVSA.
The oil minister has traditionally served as the representative to OPEC, where Venezuela has for nearly three years been one of the strongest voices for production cuts.
Maduro also named state governor Tarek El Aissami as vice president, replacing Aristobulo Isturiz, who had served as an intermediary with the opposition-run legislature.
Cabinet shuffles have been relatively common in Venezuela since the 14-year rule of the late populist leader Hugo Chavez, who died of cancer in 2013. Officials tend to come from the inner circle of the ruling Socialist Party, and as such do not tend to be the leaders of broad policy changes.
Economists say Venezuela's economy will not return to growth until it lifts corruption-riddled exchange controls and its dysfunctional price control system and rolls back hundreds of nationalizations that have left many industries unproductive.
The country last year brought in a new economic team that promised to create a market-based currency exchange platform, but that system never took off and its promoters were soon removed in a cabinet shuffle.
The central bank has not published economic statistics, such as those reflecting economic growth and inflation, for 2016. In February, it said consumer prices in 2015 had risen 181% and GDP had contracted by 5.7%.