Macri announces program to boost development of Vaca Muerta shale formation
Wednesday, January 11th 2017 - 08:29 UTC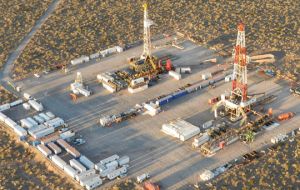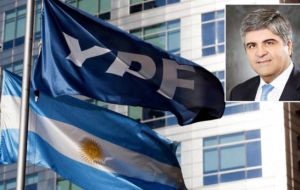 Argentina's government has agreed to extend a natural gas wellhead price subsidy until 2020 and reduce labor costs in a bid to jumpstart investment in the Vaca Muerta shale formation. The agreement, reached between the national government, the provincial government of Neuquen, industry and labor unions, comes at a time of lackluster upstream activity, reflecting an uncertain price environment and cost concerns.
Under the new pact, the government will maintain the subsidy that pays as much as US$7.50/mn Btu for new gas production. The subsidy had been scheduled to expire this year.
One of the key costs dissuading investors in Argentina's emerging shale patch is labor. Under the agreement, the government appears to have negotiated with the unions to limit benefits in exchange for fresh investment.
Companies that already have a presence in Vaca Muerta—mainly state-controlled YPF, BP-controlled Pan American Energy, France's Total, Shell, Chevron and US Dow—have pledged to invest a combined US$5bn this year in the shale formation with a goal of reaching US$15bn/yr in 2018.
"We knew we had to give guarantees and certainty in order for investments to arrive," President Mauricio Macri said in announcing the agreement, which has yet to be signed.
The wellhead price support, put in place by Macri's predecessor, flies in the face of the administration's efforts to re-introduce market prices across the energy chain. The process has run into headwinds, not least from the oil and gas producers, who say market-based prices would spark layoffs and bankruptcies.
"These measures will allow us to boost development of unconventional resources in the country and promote investments to generate the energy that Argentina needs to grow," YPF chief executive Miguel Angel Gutierrez said.
The deal to extend the subsidy coincides with a gradual increase in wellhead prices for all gas production earmarked for residential users. That price currently averages US$3.42/mn Btu, almost three times the previous prevailing price. The plan is to reach US$6.80/mn Btu in October 2019.
On the oil front, Macri confirmed that Argentina would no longer charge export taxes on crude, reinforcing a policy of scrapping almost all duties on overseas sales. The main beneficiary is PAE, which exports 24°API Escalante crude that is too heavy for local refiners.
The agreement came after "three or four months of hard work," said Neuquen governor Omar Gutierrez, who qualified the measure as "historic." As part of the deal, Neuquen agreed to keep its provincial taxes steady.
The US Energy Information Administration (EIA) ranks Argentina second in the world for gas and fourth for oil in terms of potential shale resources, in large part thanks to 30,000km2 (11,583mi2) Vaca Muerta, which is mostly in Neuquen.