Brazil inflation at its lowest in years ends 2016 within the official target range
Thursday, January 12th 2017 - 11:05 UTC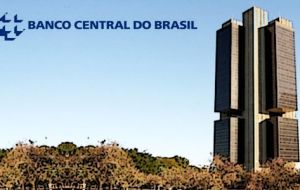 Brazil's inflation finished 2016 within the official target range, government data showed on Wednesday. Consumer prices rose 6.29% last year slowing from an increase of 10.67% in 2015 and below the 6.5% ceiling of the official goal.
Prices rose 0.30% in December from November, slightly below market forecasts for an increase of 0.33%. It was the fourth month in a row in which prices rose more slowly than economists had expected, and the lowest inflation rate for December since 2008.
During most of 2016, the central bank had been widely expected to miss its target for the second year in a row.
The surprisingly fast slowdown in prices prompted the central bank to start cutting interest rates from 14.25% beginning in October to try to avoid a third year of recession.
Inflation is expected to end 2017 at 4.8%, according to a weekly central bank poll of economists. However, it should fall to as low as 4% by August, below the 4.5% target midpoint, said Leonardo França Costa, an economist with São Paulo-based research firm MCM.
Chronically high inflation has dented consumer confidence and hindered investment plans by companies in Brazil for years, as interest rates remain among the highest for major world economies.
Part of the reason for the inflation slowdown is massive unemployment, which has helped curb prices of services.
A measure of services inflation that excludes volatile items rose 6.27% in 2016, down from 6.54% in the 12 months through November.
During December Housing was down 0.59% and Household articles 0.31,while Transport and Personal expenses rose 1.11% and 1.01% respectively. Food and beverages, education and communications remained almost unchanged.