Hopes in Argentina that major terrorist actions will be finally investigated
Friday, January 20th 2017 - 20:10 UTC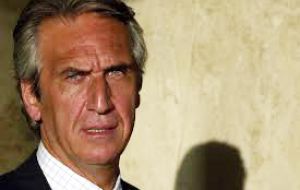 Two years after the death of Alberto Nisman, organizers of tributes to the deceased Argentine prosecutor appear hopeful that the circumstances of his death will be clarified. Tributes were held for Nisman who was found dead at his home in the Argentine capital in January, 2015, in the midst of his investigation into the 1994 bombing of the AMIA Jewish Center.

"There is a glimmer of light at the end of the tunnel," prosecutor German Moldes said at a vigil in Buenos Aires. Moldes was one of the three speakers who addressed a crowd in front of the prosecutor's unit that Nisman had led.

Moldes said that his colleague, Eduardo Taiano, who is leading the investigation into Nisman's death, has received death threats over the ongoing investigation.

"We must continue working for the truth. How we will give up if Taiano who receives threats on his life does not give up," Moldes told the crowd of more than 1,000 people. He also admitted that contrary to previous years, the Argentine current government has not interfered at all in the investigation.

Two years ago, Nisman accused former Argentine president Cristina Fernandez and ex-foreign minister Hector Timerman of reaching a secret deal with the Iranian government to cover up the role of several Iranian officials in the bombing at the Jewish center, which killed 85 people. The federal prosecutor was found dead on his bathroom floor, a bullet in his head— hours before he was set to present his case to the Argentine Congress.

Writer Federico Andahazi and Luis Czyczewski, the father of one of the victims of the 1994 attack, also spoke during the anniversary tribute in Buenos Aires. Iara and Kala, Nisman daughters, lit a candle in their father's memory.

In March 2016, the Buenos Aires Criminal Appeals court ruled that the case must be heard in federal court, which has accelerated movement on the case.

On Wednesday, Argentina's President Mauricio Macri, during his first press conference of 2017, told reporters that the Nisman investigation now "is on the right path."

Since his death, which sparked protests across Argentina, several lower courts in Argentina rejected calls to reopen Nisman's investigation into the Argentine leadership. But on December 30, an Argentine appeals court ordered a new investigation into Cristina Fernandez, reviving hopes that both the masterminds behind the bombing at the Jewish community center and those believed responsible for Nisman's death would be brought to justice.