Brexit Bill faces Lords' battle, where Tories do not have a majority
Saturday, February 11th 2017 - 07:51 UTC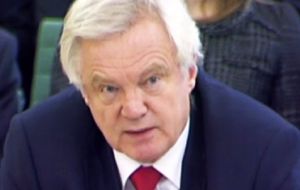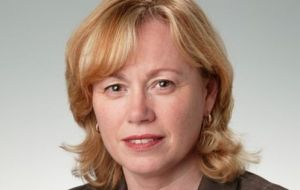 Prime Minister Theresa May will face a parliamentary battle to get her Brexit Bill through the House of Lords as Labour launched its effort to rewrite the legislation. The House of Commons overwhelmingly backed legislation allowing the PM May to formally begin Brexit without altering it, but the British Government will face a stiffer test in the Lords where the Tories do not have a majority.
If peers attempt to hold up the legislation or seek to dramatically alter it, a full-blown constitutional crisis could develop, with one Government source warning that the public outcry could lead to the abolition of the unelected chamber.
Brexit Secretary David Davis has warned the House of Lords to do its "patriotic duty" and back the European Union (Notification of Withdrawal) Bill.
But Labour's frontbenchers vowed they would not be "cowed by threats" and tabled a series of eight amendments, including a demand for greater certainty over the promised vote on the Brexit deal and a fresh call for the rights of EU citizens in the UK to be protected.
The legislation allows Mrs May to trigger Article 50, the formal legal mechanism for starting the two-year countdown to Brexit, which she hopes to do by the end of March.
A Government source has stressed the Lords will face an "overwhelming public call to be abolished" if it attempts to frustrate the progress of the legislation."
Mr Davis told unelected peers not to try to change the simple two-clause Bill as it was passed by MPs un-amended, which he said "reflected the will of the people".
Asked if the Lords would face "dire recriminations" if it amended the Bill, he told Sky News: "I've seen these bloodcurdling things, they're silly. "I mean, the simple thing is the Lords is a very important institution. "I expect it to do its job and to do its patriotic duty and actually give us the right to go on and negotiate that new relationship (with the EU)."
Labour's leader in the Lords, Baroness Smith of Basildon said her peers would not "seek to block or sabotage the start of this process". But she added: "The Lords, as always, will challenge and scrutinise legislation put before us and if necessary we will pass amendments on issues where we wish the Commons to take another look.
"That is our role as the unelected House, and we will not be cowed by threats of abolition or flooding the place with hundreds of new Tory Peers.
"The stakes are too high and we will do our duty."