Brazilian police returned on Sunday to patrolling Espirito Santo state
Monday, February 13th 2017 - 10:45 UTC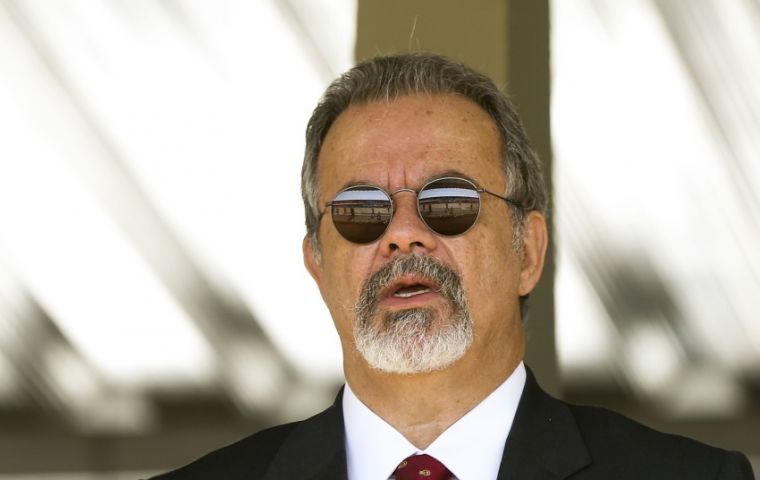 More than 1,200 military police returned to patrols in Espirito Santo on Sunday as the n Brazilian state inched toward normalcy after a protest left a security vacuum that fueled a crime wave. Schools in the state (north of Rio de Janeiro) are scheduled to reopen Monday and public transport will resume a full schedule, the president's office said on Twitter.
While Defense Minister Raul Jungmann said normalcy was beginning to return in Espirito Santo, families and friends of military police officers continued to protest in front of barracks to demand higher pay for their loved ones, who belong to a force that plays a key role in Brazil's security by patrolling the streets of its cities.
By law, military police are not allowed to strike, so their relatives have taken the lead by demonstrating. Officers claimed the protests kept them confined to their barracks and prevented vehicles from leaving, paralyzing the force for nine days.
The result was an extraordinary wave of violence in Espirito Santo, including more than 130 homicides. Amid the insecurity, many state services were suspended.
Authorities called in more than 3,000 federal soldiers and sailors last week, and Jungmann has said those troops halted the crime spree and brought the homicide rate down.
Then, on Saturday, several hundred military police officers crossed the barricades to return to duty. On Sunday, even resumed patrols.
The state's Department of Public Safety said in a statement that more than 1,200 military police officers reported for duty Sunday. They patrolled in two 8-hour shifts, on foot and with 59 vehicles. On a normal day, around 2,000 officers would be patrolling.
The Espirito Santo state government is experiencing an economic and fiscal crisis like many Brazilian states and has rejected demands for higher pay, though it has said it would analyze the system of promotions.