Uruguay's wool and lamb exports dropped 17% in twelve months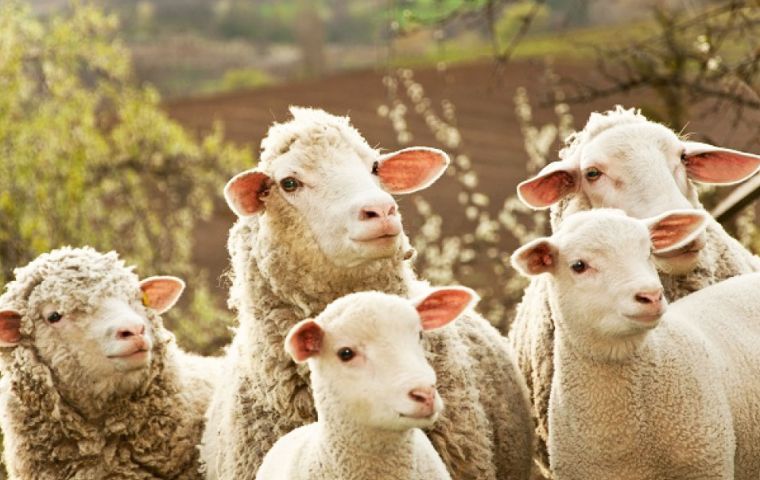 Uruguay wool and lamb exports dropped 17% in dollars in the last twelve months compared to the year before. Of the US$ 265 million shipped overseas, China was the main client with 42% of that total, according to the latest Custom stats.
Of the total US$ 265 million, 78% was wool and wool products, US$ 206 million; lamb and mutton US$ 49 million; skins, US$ 1.5 million; wool grease and lanoline, US$ 7.9 million and live sheep only US$ 123.000.
The 37.6 million kilos of wool exported (US$ 193 million) was down 18% compared to the previous twelve months. Of that volume 57% was combed wool.
Behind China the main markets for Uruguay's ovine industry produce figure, Germany 17%; Italy, 6.6%; Turkey, 4.8%; India, 3.3%; Bulgaria, 2.7%; Iran, 2.6%; Japan, 2.4% and South Korea, 2.2%.
In greasy and washed wool China was the main market, 73% and 66% respectively. Germany led with 27.5% of combed wool.