China admits cooking stats numbers; pledges to punish data fraud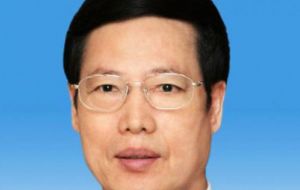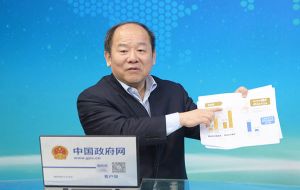 China must fight against data fraud and improve the quality of the country's economic data, the head of the National Bureau of Statistics said, the second central government official over the past week to comment on the accuracy of economic data.
There has long been skepticism about the reliability of Chinese data, especially as the government has sought to reduce expectations of a protracted slowdown in the world's second-largest economy.
Ning Jizhe's comments echoed vice-premier Zhang Gaoli's call last week to improve the quality and reliability of economic data and to recognize the "great harm" that comes from fraudulent statistics.
"Make great efforts to speed up the establishment of comprehensive, traceable and accountable system for preventing and punishing data fraud," Ning Jizhe told a meeting of bureau officials. The comments were published on the bureau's website.
"Use legal weapons to severely punish fraudulent data, effectively use the dishonest enterprise joint punishment mechanism, and make great efforts to promote a positive social atmosphere with law-based, trustworthy data," said Ning.
The combined economic output of China's provinces has long exceeded national output measured by the National Bureau of Statistics, raising suspicions that local officials were overstating performance.
The gap has been narrowing, but the discrepancy between provincial GDP and the national figure was still 2.76 trillion Yuan (US$400.98 billion) last year, roughly equal to the GDP of Thailand.