Falkland Islands won the Best Destination Award in the Wave Awards in London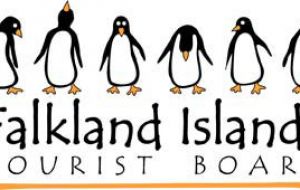 The Falkland Islands Tourist Board are pleased to announce that the Falkland Islands won the best destination award in the Wave Awards in London; finalists in this category included Abu Dhabi, Akureyri, Dublin, Palma, Santa Cruz and Seattle.
Former Director of International Communications, Tony Mason, entered the Falkland Islands in this category with a written submission on what the Islands had to offer, and what made us stand out from the crowd; this was then voted on by a panel of 16 cruise travel experts.
The Falkland Islands were also nominated in the Consumer voting category of Favourite Cruise Destination along with Greece, Barbados and Croatia. Greece won this category.
This is the second year of The Wave Awards which celebrate excellence within the cruise sector.
Thank you to all the parties involved in the industry locally who work towards making us so successful and win these awards.
For a complete list of winners, see below:
PORTS & DESTINATIONS
Best UK Departure Port: Associated British Ports Southampton
HIGH COMMENDATION: Port of Tyne
Best Destination: Falkland Islands
Best UK Attraction or Excursion: Intercruises, Tower of London
HIGH COMMENDATION: Her Majesty's Yacht Britannia, Edinburgh
Best International Attraction or Excursion: Celebrity Cruises, Chef's Market Discoveries
ONBOARD
Best for Environment & Sustainability: Hurtigruten
Best for Cuisine: Oceania Cruises
HIGH COMMENDATION: Hapag-Lloyd Cruises, Europa 2
Best for Entertainment: Norwegian Cruise Line
Best for Wellbeing & Spas: Hapag-Lloyd Cruises
Best for LGBT: Celebrity Cruises
Best for Enrichment: Voyages to Antiquity
HIGH COMMENDATION: Cunard
Best for Accommodation: Regent Seven Seas Cruises
HIGH COMMENDATION: Cunard
PASSENGER FAVOURITES
Passenger Favourite Cruise Agent: Bolsover Cruise Club
HIGH COMMENDATION: Cruise Nation
HIGH COMMENDATION: Iglu Cruise
Passenger Favourite Airline: Emirates
HIGH COMMENDATION: British Airways
HIGH COMMENDATION: Thomson
Passenger Favourite Destination: Greece
HIGH COMMENDATION: Barbados
HIGH COMMENDATION: Croatia
Passenger Favourite Specialist Cruise Line: Azamara Club Cruises
HIGH COMMENDATION: Silversea
HIGH COMMENDATION: Voyages to Antiquity
Passenger Favourite Luxury Cruise Line: Crystal Cruises
HIGH COMMENDATION: Cunard
HIGH COMMENDATION: Oceania Cruises
Passenger Favourite River Cruise Line: Viking Cruises
HIGH COMMENDATION: Saga River Cruises
HIGH COMMENDATION: Riviera Travel
Passenger Favourite Ocean Cruise Line: P&O Cruises
HIGH COMMENDATION: Celebrity Cruises
HIGH COMMENDATION: Royal Caribbean International
INDUSTRY
Best Digital or Web-based Service or Platform: Cruise Nation
Best Advertising, Marketing or PR Campaign: Cunard, Queen Mary 2. Remastered.
HIGH COMMENDATION: Thomson Cruises, #NotForMe social media campaign
Best Escorted & Specialist Tour Operator: Titan Travel
Best Transfer Service: Avalon Waterways
HIGH COMMENDATION: Ports Direct
Best Cruise Agent: World Travel Holdings
HIGH COMMENDATION: Imagine Cruising
Best Online Travel Agent: Cruise Nation
HIGH COMMENDATION: Iglu Cruise
Best Individual Cruise Consultant: Stacy Day, ROL Cruise
HIGH COMMENDATION: Zoltan Biczo, Ponders Cruise & Travel
CRUISE LINE
Best New Ship Launch: Royal Caribbean International, Harmony of the Seas
HIGH COMMENDATION: Holland America Line, ms Koningsdam
Best Specialist Cruise Line: Azamara Club Cruises
Best Value for Money Cruise Line: Saga Cruise
Best Family Cruise Line: Royal Caribbean International
Best Adventure Cruise Line: Silversea Expeditions
Best Premium Cruise Line: Princess Cruises
HIGH COMMENDATION: Oceania Cruises
Best Luxury Cruise line: Seabourn
HIGH COMMENDATION: Crystal Cruises
Best River Cruise Line: Uniworld Boutique River Cruises
HIGH COMMENDATION: Avalon Waterways
Best Ocean Cruise Line: Royal Caribbean International