Trade and protectionism in the G20 Brazil/US ministerial agenda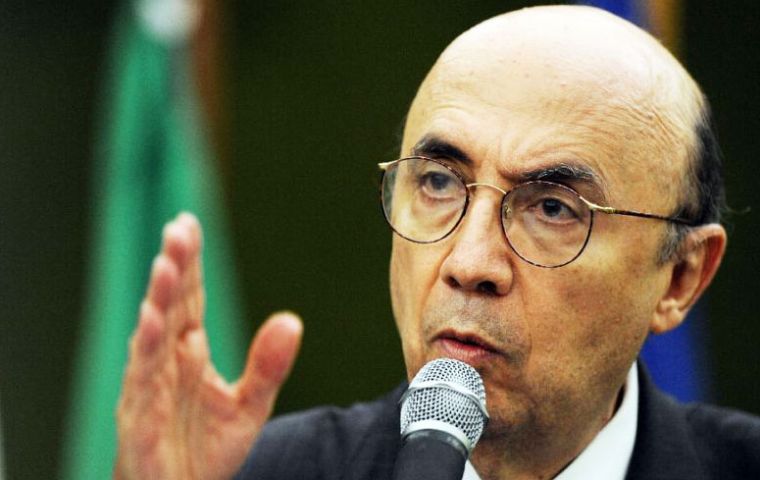 Brazil's finance minister has said that he is ready to listen to the U.S. policies on trade at this weekend's G-20 meeting but speaks from experience when he says he believes a free economy is better for everyone. "Brazil actually has experience of closing down its economy," Henrique Meirelles said on Thursday.
"The productivity rate of the Brazilian economy came down as a result, growth in the longer-term came down, and the bottom line was actually less growth, more inflation."
Once one of the world's fastest-growing economies, Brazil is currently battling two-year recession, its worst on record. In 2013, the country ranked as one of the world's most closed economies, with international imports and exports accounting for 27.6% of GDP, well below the average expected for an economy of its size.
Meirelles said Brazil is now making significant gains after implementing new reforms to tackle the downturn, including 20-year spending caps to manage public debt levels.
"We are already seeing positive numbers for the first quarter and we are expecting growth to be accelerating throughout the year," he said, anticipating all reforms to be in place by the second half of the year.
This should go some way to improving investor confidence in the country. Rating agency Moody's updated its outlook on Brazil to stable Wednesday after having been held at a negative rating following economic losses and a political corruption scandal which mired the former government.
"This government has adopted a clearly pro-market, free-market approach," Meirelles said of the reformed Brazilian administration.
"As a result, investors are feeling more confident, are coming back to take advantage."
Meirelles' comments come ahead of a G20 summit meeting this weekend in which the U.S. Treasury Secretary Steve Mnuchin is expected to discuss the U.S.'s new trade stance.