Unemployment in Argentina falls to 7.6%: less people looking for jobs
Friday, March 17th 2017 - 21:55 UTC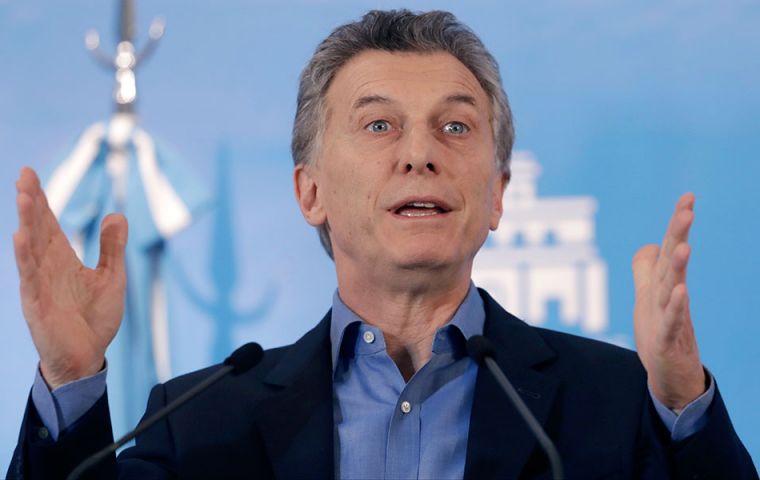 Argentina's unemployment rate fell to 7.6% in the fourth quarter of 2016, the government's Indec statistics agency said in a report on Thursday, down from 8.5% in the third quarter as thousands of people stopped looking for work.
The drop came as Latin America's third-largest economy showed signs of emerging from a deep recession. While economists estimate GDP fell by 2.5% throughout 2016, a government measure of monthly economic activity showed month-on-month upticks in November and December.
That did not boost total employment, however, as the number of Argentines with jobs remained steady at around 11.5 million. The economically active population, including those working or actively looking for work, fell by nearly 150,000 to 12.4 million.
"The drop in the unemployment rate is explained almost entirely by the drop in labor participation," said Jorge Colina, economist at the Argentine Institute for Social Development, a think tank. "At the end of the year, as the holidays approach, they give up looking and plan to try again in March."
Thursday's release marked the third time official unemployment data was published after President Mauricio Macri took office in December 2015 and revamped the country's statistics agency, which was widely viewed as manipulating economic data under the populist administration of former President Cristina Fernandez.
Since taking office 15 months ago, Macri's conservative government has enacted a number of market-friendly reforms aimed at liberalizing the economy and encouraging investment. Some of those policies have contributed to rampant inflation in the short term, eating into consumers' purchasing power.
Tensions between the government and the country's powerful unions have begun rising in recent weeks, as thousands of workers have taken to the streets to protest austerity measures and job cuts.