Argentine farmers confident they can increase sales 28% to UK in the short term
Wednesday, March 22nd 2017 - 12:09 UTC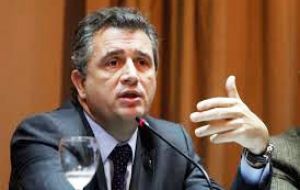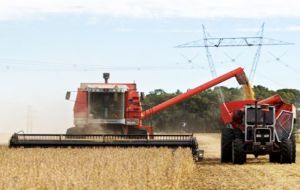 Argentina has the potential to increase food sales to the UK by 28% in the short term, from the current US$ 830 million to US$ 1.060bn, according to the president of the powerful farmers' organization, Argentine Rural Society, Luis Miguel Etchevehere, currently in London with a business mission sponsored by the Argentine foreign ministry, the Argentine-British Chamber of Commerce and the embassy in London.
During an agro-business forum on Argentina's significant development opportunities, at the embassy in London, Etchevehere said that Brexit was a great opportunity to strengthen bilateral trade in a "strategic and complementary" form.
"Argentina is in a position to be a world player in the foods market, we estimate farm production will increase 50% sustainedly in the next four years, creating an additional 1.1 million jobs. Our target is very clear: we will return to the international markets and the Argentine farmers are ready for such a challenge".
The panel during the conference included Santa Fe province governor Miguel Lifschitz, the technical manager of Al High Tech, Jose Luis Albero and farmer, Sean Cameron.
Etchevehere's presentation was based on the SRA Economic Studies and International Negotiations report which identifies those areas that can in the short run, increase sales to the UK, particularly those punished under the restrictive policies of the Kirchner administrations such as fresh beef.
In effect before the 2006 ban on beef exports, Argentine sales to the UK totaled 7.800 tons while currently they are below 380 tons. The plan is to return to the reasonable level between 2007 and 2010, some 1.900 tons, but in the midterm could be boosted to well above previous difficulties.
Another meat item is cooked beef, which currently has dropped to 23 tons annually, down from over 6.000 ten years ago.
A quick almost immediate reply can be provided by poultry meat, jumping from the current 3.168 tons to the level five years ago, 6.755 tons. Finally regarding Argentine wines for which the UK is one of its leading markets, the growth estimate in a couple of years is 11%.