Chile's ex president Piñera will again run for office; polls show him leading with 40% vote intention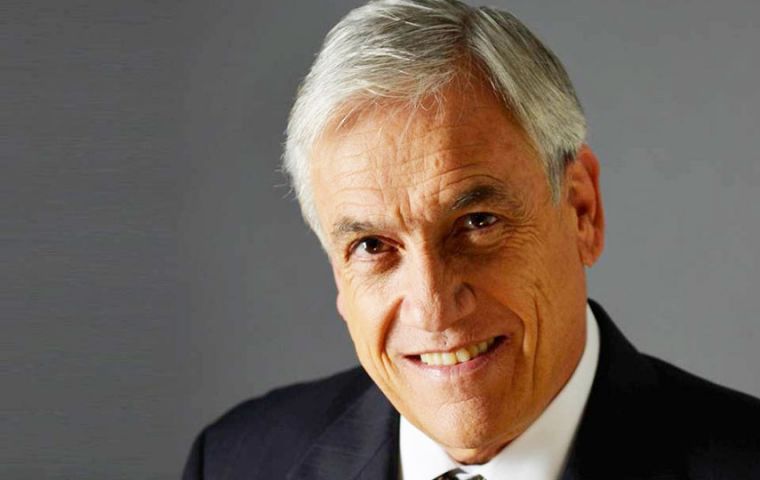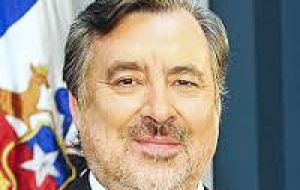 Sebastian Piñera, who was Chile's president from 2010 to 2014, officially declared this week his intention to seek the office again this year, betting that widespread disillusion with the governing coalition will help him win over voters. Conservative Piñera who ranks 745th on the Forbes list of the world's richest billionaires, is bidding for the nomination of the 'Chile Vamos' coalition, formed by his party and the more conservative UDI.
He had been widely expected to declare his candidacy, and recent opinion polls make him the front-runner to win November's presidential election in one of Latin America's most affluent and stable countries. Nominating primaries are slated for July.
"I'm convinced that this election means a crossroads. One option is to insist on or go farther down the wrong path that the government is on. The other is to correct the errors," Piñera told a launch event in Santiago on Tuesday night, broadcast on prime-time television.
Support for Piñera is hovering around 40%, with his nearest rival, independent leftist Senator Alejandro Guillier, at about 30%, according to an aggregator poll by electoral forecasters Tresquintos.
Although often praised abroad, centre President Michelle Bachelet, constitutionally barred from running for a second consecutive term, has become increasingly unpopular at home since succeeding Piñera in March 2014. Corruption scandals, a hostile media and sometimes sloppy execution of an ambitious reform drive at a time of falling investment have hurt her Nueva Mayoria administration. Chile Vamos won big in local elections last October.
Piñera's term saw rapid economic growth and a steep drop in unemployment, but was marred by massive student protests seeking an education overhaul. His administration's responses were often seen as out of touch. Since his term ended, the 67-year-old Pinera has engaged in charity work and been a regular critic of the government. He pledged "to promote a better balance between state, civil society and market" in his speech.