Odebrecht insists Rousseff was aware of slush funds provided for the presidential campaign
Friday, March 31st 2017 - 05:05 UTC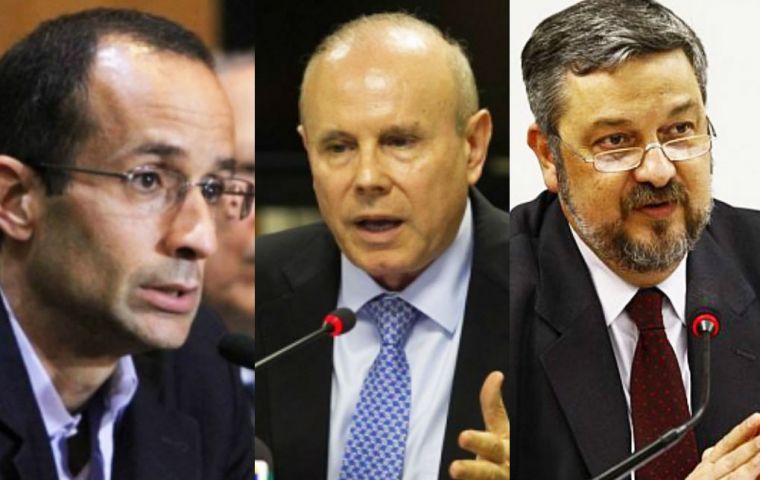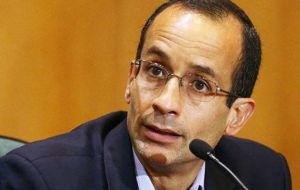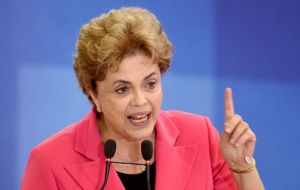 One of Brazil's leading newspapers, Folha de Sao Paulo, reported that the Odebrecht family group confessed to have provided the 2014 presidential ticket campaign, Dilma Rousseff-Michel Temer with millions of dollars in slush funds for the campaign.
In his statement to the Electoral High Court, executive Marcelo Odebrecht, the former head of the construction company and heir to the group, said that ex president Dilma Rousseff, knew about the slash fund paid to the 2014 presidential campaign.
Odebrecht also said that he never received a "specific" request for money from President Michel Temer and pointed former ministers Guido Mantega and Antonio Palocci as his contacts in the transfers of the slash fund to their party, the PT (Workers' Party).
He also said that the company donated R$ 150 million (US$ 48 million) to the Rousseff-Temer campaign that year.
Minister Herman Benjamin, the rapporteur of the process that could lead to the official cancellation of the Rousseff-Temer electoral coalition, asked whether Marcelo Odebrecht had talked to Rousseff about the debts with the PT.
"No. You see, Rousseff knew about the volume of our donations, and that we were responsible for making a major part of the payments to João Santana through a slash fund. She knew about that," Odebrecht said.
"She never told me that she knew we were using a slash fund, but it is natural, she knew that all those amounts paid were not accounted for by the party."
Rousseff says she has never had a close relationship with Marcelo Odebrecht or asked for money to be used in her campaign.
In his statement, Alexandrino Alencar, a former director of Odebrecht, said that he worked in the delivery of R$ 21 million (US$ 7 million) in cash for a slash fund for political parties connected to the Rousseff-Temer electoral coalition.