UK's Startup Games contest in Argentina attracts over 100 participants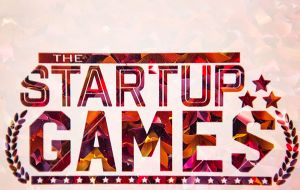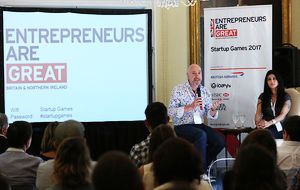 An estimated 100 participants received training and competed for virtual investments during the Startup Games contest created by the UK's Department for International Trade, which this time was held at the UK embassy in Argentina.
Damian Lopo, one of the founders of Crowdium, became the winner of the Argentine chapter of the Startup Games and received a prize consisting of a visit to London to continue exploring opportunities to further develop his enterprise. Crowdium is a crowd-funding platform for real estate projects in Argentina.
With an excellent turnout that showed the high potential of Argentine entrepreneurs, the UK Department of International Trade (DIT) held the first ever Startup Games in Buenos Aires. The contest, created under DIT's Global Entrepreneur Program (GEP), invites participants to compete, using a specially designed app, for the largest possible amount of seed capital to implement their projects.
During a whole day, almost 70 entrepreneurs assembled in the Residence of the British Ambassador to Argentina, Mark Kent, and did their best to persuade about 50 potential investors to support their startups. Lopo won the gold medal after he managed to raise more than £110 million in virtual seed funding.
With half a million less than the winner, Matías González De Biase won the silver medal and a round-trip ticket to London for his enterprise FC Bola, which donates one football to a child in an underprivileged community for every football sold by the company. Third place winner was Jerónimo Bucher, aged only 19, who secured the bronze medal with his project Soriu, a machine that makes biodegradable glasses using a variety of Japanese algae.
The first edition of the Startup Games took place in London in 2012 to coincide with the Olympic Games. The second edition was held last year in Rio de Janeiro and, given the success of the event, this year DIT decided to organize Startup Games in different cities around the world including Singapore, Sydney, Santiago and Buenos Aires.
Among the speakers who gave participants advice on how to attract investments for their projects were top dealmakers like Andrew Humphries, co-founder of the business accelerator "The Bakery London", and Sheetal Walsh, who has worked with more than 250 startups and is an expert on IT business development. Other speakers were National Director of Entrepreneur Capital, Arturo Torres; the Director of IAE's Entrepreneurship Centre, Silvia Torres Carbonell; Executive Vice-President for Finance and CFO at Mercado Libre, Pedro Arnt; and Gonzalo Costa, co-founder of NXTP Labs.
In his welcome speech, Ambassador Kent underlined that "You are the future of the country. You have the creative power needed to promote links between the two countries. We will endeavor to provide the incentives for you to visit the UK and look for partners there. The UK is open to creativity. The aim of today's games is to promote entrepreneurship".
He also explained that one of the reasons for organizing the Startup Games in Buenos Aires was that "the city has a reputation for creativity", and encouraged further links between entrepreneurs from both countries