Battered passenger contracts top litigator for potential legal action against United Airlines
Thursday, April 13th 2017 - 08:14 UTC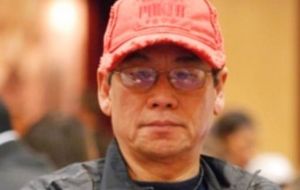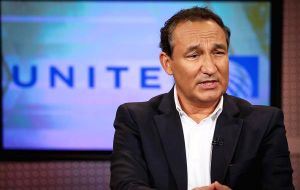 A passenger dragged from his seat aboard a Sunday night flight at O'Hare International Airport took the first step toward potential legal action against United Airlines or the city on Wednesday.
David Dao, who has retained a high-powered personal injury lawyer, asked the Cook County Circuit Court for an order requiring United and the city of Chicago to keep all video, cockpit recordings and other reports from the flight, along with the personnel files of the Aviation Department officers who pulled Dao from the plane.
The request was filed a few hours before the Chicago Department of Aviation said it had placed two more officers on administrative leave until further notice as a result of the incident. Another employee already had been placed on leave, and the city said it continues to review the incident.
Early Wednesday, United CEO Oscar Muñoz put a human face on the airline's apology over the incident, saying in an interview with "Good Morning America" that he felt "shame" when watching viral videos of Dao being dragged down the plane's aisle.
Muñoz previously had addressed the incident in written statements on the airline's website.
"This will never happen again on a United Airlines flight," Mñoz said on TV, apologizing to Dao, his family, passengers on that flight and United's customers and employees. He said he took full responsibility for the situation but has no plans to resign.
Muñoz had issued a statement Tuesday night apologizing for the incident, comments that came after United's first apology had added more fuel to the backlash. Asked Wednesday why his initial remarks failed to mention that sense of shame, Muñoz said he wanted to first "get the facts and circumstances," but that his earlier remarks "fell short" of expressing what he felt.
Criticism of the incident and United's initial response has included calls for Muñoz's resignation, but the United CEO said he's not going anywhere. "I was hired to make United better, and we've been doing that. And that's what I'll continue to do," he said.
Munoz also said he doesn't think Dao was at fault in the incident. "He was a paying passenger sitting in our aircraft. No one should be treated that way," he said.
Dao, who has retained lawyer Thomas Demetrio, was in a Chicago hospital undergoing treatment for his injuries Tuesday, according to a statement from Demetrio.
Demetrio has a long history of winning big settlements for his clients. He was one of the lead attorneys representing victims of a 2002 scaffolding accident at the John Hancock Center that injured seven and killed three women. The 10 victims collectively received US$75 million in a settlement.
Demetrio also has represented former NFL and NHL players and their families in concussion litigation against the leagues, including the family of late Chicago Bears safety Dave Duerson. The Duerson family filed a wrongful death lawsuit against the NFL in 2012, which became part of a class-action case that resulted in a US$1 billion settlement.