Falklands: Dolphin Fund desists from taking over FIH Group, at this time
Friday, April 14th 2017 - 18:33 UTC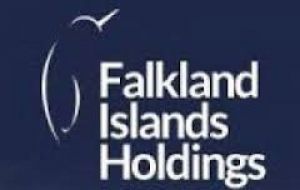 Dolphin Fund Ltd said late Thursday that it has decided not to make an offer for FIH Group PLC at this time, following a letter from the Falkland Islands Government warning FIH about its status should it undertake a change of ownership.
On Monday, FIH said it had received a letter from the Falkland Islands government that states the company could lose the status that allows FIH to acquire land without obtaining a licence should the ownership of the business change.
The letter arrived after the takeover bid made by Staunton Holdings Ltd that FIH had recommended to its shareholders fell through last week. Staunton had failed to reach its lowered threshold for acceptances.
Staunton is an existing shareholder of FIH and, as well as FIH's largest shareholder Blackfish Capital Alpha Fund SPC, is connected to FIH Chairman Edmund Rowland.
Although Staunton's offer lapsed, Dolphin Fund had indicated its interest in making a bid at an 11% premium to the one made by Staunton, which would be in the range of 333.3 pence per FIH share. But FIH had objected to this potential offer.
FIH's objection to any possible bid from Dolphin - described as "inappropriate and damaging" by the London-listed firm - is based on concerns that, because Dolphin Fund is owned by an Argentine citizen, any sale could mean its business is undermined in the Falkland Islands.
Argentina claims the Falkland Islands, which are a British Overseas Territory over which the two countries fought a war in 1982, following the Argentine military invasion of the Islands. FIH, formerly called Falkland Islands Holdings, owns the Falkland Islands Co, Portsmouth Harbour Ferry Co, and art transport and storage service Momart.
Dolphin said on Thursday it was conscious of the need to create a constructive dialogue with FIH and had sought to get an extension to the deadline to present its formal offer under UK takeover code, or to make an offer "conditional on having received the necessary licences and/or permits to hold assets in the Islands" it said, "with the purpose of not damaging the company's interest if Dolphin's offer was accepted by FIH's current shareholders".
However, the takeover panel confirmed that no extension was possible without the consent of FIH.
"Dolphin remains convinced of the value within FIH as a long term shareholder, and of the fact that the lapsed Offer of 300p from Staunton Holdings Ltd did not reflect this value", it said. Additionally, Dolphin said it reserves the right to acquire further shares in the market within the rules of UK takeover code.
As it has decided not to pursue an offer at this time, under UK takeover code it will be precluded from making an offer for 6 months unless a firm intention to make an offer is announced by a third party, or if the UK takeover panel has decided a "material change has occurred".