Chile's presidential election will confront social-democratic reforms and a free markets' approach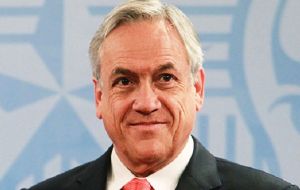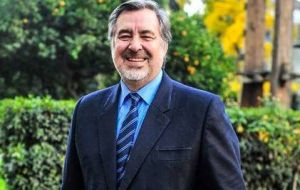 A leftist senator running for president in Chile's November election is tied in a head-to-head match-up with the conservative frontrunner, even as his support has slipped in recent months, a poll released on Thursday showed.
The survey by pollster MORI shows Alejandro Guillier, a leftist former television journalist, winning 33% of the vote in a potential runoff, with conservative ex-President Sebastian Piñera taking 32%. The remainder of participants did not respond, did not know who they would vote for, or said they would not cast a ballot.
Chile is set to hold the first round of its presidential election on Nov. 19. If no candidate wins more the 50%, the top two will face off in a head-to-head matchup scheduled for Dec. 17.
The one-percentage-point difference between the two candidates is within the poll's 3 percentage point margin of error and represents a slight slip for Guillier who had been winning head-to-head by 5 percentage points in December.
Still, it shows Chile's presidential election will likely be competitive, even as the Chilean stock market is beginning to price in a conservative win as Piñera enjoys the support of a unified right and a healthy first-round lead.
A victory for Guillier would likely mean a deepening of the social-democratic reforms initiated by outgoing President Michelle Bachelet, while a Piñera presidency would mean a more free-market approach to governance.
In the first round, the poll showed Piñera taking 26% and Guillier taking 14%. That represents an improvement for Piñera, who was leading Guillier by just 4 percentage points in the December poll.
Piñera also strengthened or established a lead in related questions, such as who respondents believe will be the next president, regardless of their personal preference.
A number of relatively minor hopefuls, such as the hard-left Beatriz Sanchez and populist conservative Manuel Jose Ossandon, have support in the mid-single-digits, according to the poll. MORI surveyed 1,200 people face-to-face from March 28 to April 10