Bribes in Brazil "institutionalized" since the fifties, reveals Emilio Odebrecht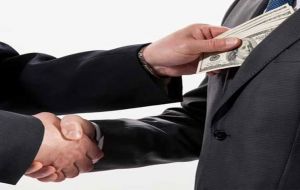 The former CEO of the huge Brazilian builder at the center of the world's biggest corruption scandal spoke frankly about the billions in bribes and illegal financing that the Odebrecht company put into the pockets and campaign coffers of politicians and public officials.
"All of this is institutionalized," Emilio Odebrecht said in his plea bargain deposition, part of hundreds of hours of video the Supreme Court has released over the last two weeks as it investigates dozens of politicians. "It was a normal thing and it has been going on for 30 years."
While shocking in their bluntness, Odebrecht's words were no surprise to many Brazilians. Long before the mammoth "Car Wash" investigation into corruption at the state-run oil company Petrobras began implicating hundreds of public officials in Brazil and several other Latin American countries, Odebrecht's way of operating was what Brazilians call a "jumping jacks secret" — something widely known.
Until now, investigations of the construction giant had always ended with a few low-level politicians and company executives being slapped on the wrist and the company returning to business as usual.
Founded in 1944, Odebrecht began its cozy relationship with politicians in the 1950s, when the board of state-run oil company Petrobras was comprised of military personnel from Bahia state, where Odebrecht had its headquarters for decades. Allegedly during Brazil's military rule in 1964-1985, the company focused lobbying efforts on executives and government agencies. Much money was spent to gain government favor, and the practice was considered a good investment.
"For each dollar paid in bribes they got US$10 back in contracts". Democracy returned in 1985, and Odebrecht added political parties and many individual lawmakers to its payroll. With a free press after the military's fall, scandals began to emerge.
In 1992, police interrogated Emilio Odebrecht about alleged bribes worth US$3.2 million paid to the campaign treasurer of then President Fernando Collor de Mello. At the time, the company's then-CEO said the payments were for consulting work, although there was no evidence to support that.
A year later, Odebrecht was linked to corruption after dozens of floppy discs were seized at the home of top company executive Manoel Ailton Soares dos Reis. One recovered document named more than 350 politicians who received money from the company. Reis, who never faced charges, told a congressional commission that the hundreds of names on the discs were "personal and subjective impressions to guide internal criteria for possible and future campaign collaborations."
Shortly before the 1994 presidential election, Emilio Odebrecht acknowledged paying bribes amid a series of scandals. "I am not going to say that we are an innocent company," he told the newspaper Folha de S.Paulo. "To survive in this field, I did (pay bribes). But if you ask me when and who, I will never tell you."
A key lawmaker who pushed to prosecute Odebrecht in the floppy disc case, former Sen. Jose Paulo Bisol, said his career was subsequently derailed. "Odebrecht was the owner of Brazil and no one wanted to step on its foot," said Bisol. "Those who did paid the price, and I was one of them."
Before going after Odebrecht, Bisol was a respected socialist lawmaker and legal expert. Presidential candidate Lula da Silva picked him as his vice presidential running mate in 1994. But Bisol was forced out amid corruption allegations that were never proven.
"Isn't it a huge coincidence that after decades of a clean political life and after being a judge for so long this suddenly appears right after I went after them?" said Bisol.
Yet, though Odebrecht weathered many scandals over the decades, the "Car Wash" case launched in March 2014 to look into bribery and kickbacks at Petrobras has taken a major toll.
Initially, the company was able to deflect blame to Petrobras, where the probe began and with which Odebrecht had worked for decades. But over the last few years, federal Judge Sergio Moro, who is overseeing the probe, has ordered the arrest of top company executives including former CEO Marcelo Odebrecht, Emilio's son, along with politicians allegedly bribed by the company.
Investigations have revealed the extreme measures Odebrecht allegedly employed to pay off politicians, including one scheme involving a major brewery.
The beer at Itaipava brewery was regularly sent through pipes to a volume-measuring meter that authorities used to calculate taxes. Former Odebrecht executive Olivio Rodrigues described how pipes were refashioned to bypass the meter, creating a way to collect money for paying off politicians. The construction company and the brewery made US$73 million with the scheme in 2008 alone. Itaipava has denied any wrongdoing.
With its future now uncertain, Odebrecht says it has fired those involved in past bribery and is offering anti-corruption courses to its workers. In a letter sent to employees last week, Odebrecht's board said "this negative phase" of the company was "necessary."
"It would be impossible to rebuild the company that we want for the future without facing the reality of previous facts," it said.