Post-Brexit "clear and explicit commitments" to Gibraltar wanted from UK political parties
Thursday, April 27th 2017 - 10:33 UTC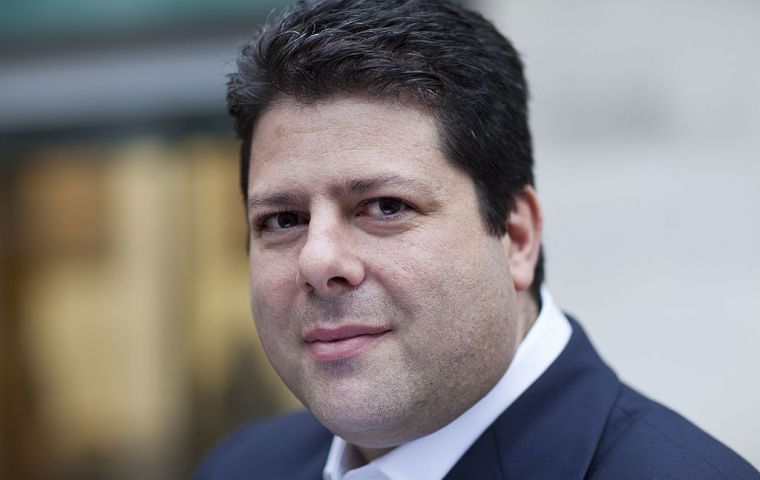 The Gibraltar Government is calling on Britain's political parties to make "clear and explicit commitments" to Gibraltar in their manifestos for the June 8 general election. Chief Minister Fabian Picardo said his government would seek assurances on Gibraltar's post-Brexit future from parties contesting the UK election.
"We'll asking political parties in the UK to feature clear and explicit commitments to Gibraltar in their manifestos, both in terms of our ability to continue to trade on single-market terms with the UK after Brexit, and the inclusion of Gibraltar in the UK's new international trade deals going forward, including the ones with the EU," Mr Picardo said.
"The process has already begun and we have already approached officials in the various parties."
Chief Minister Picardo has declined to comment in any detail on the UK election, although he acknowledges the outcome could have direct consequences for Gibraltar.
In related news it was announced at the House of Lords that the UK will work with Gibraltar and Spain to ensure the border continues to function well after Brexit.
The comment was made by Lord Bridges of Headley, the Parliamentary Under-Secretary of State for Exiting the European Union, in answer to questions regarding the similarities in land border issues to between Spain and Gibraltar, and Northern Ireland and the Republic of Ireland.
He said: "We have established a Joint Ministerial Committee (European Union Negotiations) for the Devolved Administrations, and are engaging with Gibraltar through the new Joint Ministerial Committee (Gibraltar European Union Negotiations)."
"The latter will allow us to take account of the particular interests that Gibraltar has, given that the EU Treaties apply to a large extent in Gibraltar, with some exceptions – for example, Gibraltar is not part of the Customs Union."
Lord Bridges added: "We understand the importance of a well functioning Gibraltar -Spain border, and stand ready to work with the Government of Gibraltar and the Government of Spain to ensure the border continues to function well."