Brazil general strike ends with riots and arson; Temer says he will continue with labor and pensions reforms
Saturday, April 29th 2017 - 08:15 UTC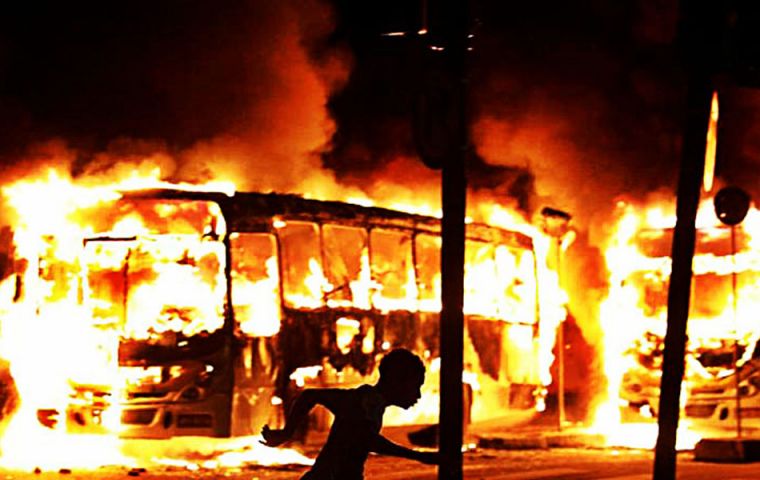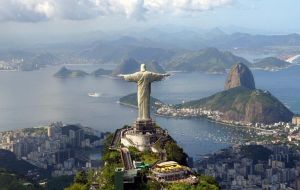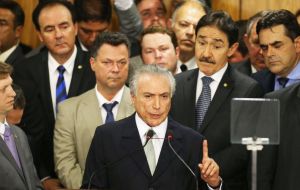 Violence has erupted in Brazil at the end the country's first general strike in more than 20 years. Buses and cars have been set on fire in Rio de Janeiro's city centre while roads blocks set up by activists were also ablaze and some shops were vandalized.
For most of Friday the strike had been largely peaceful. Many people stayed at home and shops, schools and banks remained closed across the country. Although in Sao Paulo some urban and suburban transport and airports remained in operation.
Unions called the strike in protest at proposed pension reforms.
President Michel Temer said he regretted the incidents in Rio. But he stressed that he would continue his "efforts to modernize the country".
"Brazilian workers and the government are working together, he said, to get the country out of "the worst recession in its history."
The trade unions say the poorest in Brazil will bear the cost of the changes, which include raising retirement age and reducing benefits. But the government argues that the measures are needed to avoid a collapse of the pension system.
The effects of the strike were felt across the country, Many people stayed at home, others only worked in the morning. Many roads were blocked in Sao Paulo, Rio and other cities.
Early in the evening, opposition demonstrators took part in rallies and protests to show their discontentment with Temer's pension reform. In Rio, some of the protests descended into violence and police fired tear gas and activist hurled stones. Eight buses were set alight, according to O Globo newspaper.
In Sao Paulo, thousands of demonstrators marched on Temer's private residence. Police fired teargas to disperse the crowd.
The government said the general strike would have no impact on the reforms. Earlier this week Temer won a parliamentary vote supporting his labor reforms by a clear margin. This has been the hallmark of his administration: a president who is very unpopular in the streets, but is able to get things done in Congress.