Labour says Theresa May has to "wake up" and avoid a chaotic Brexit.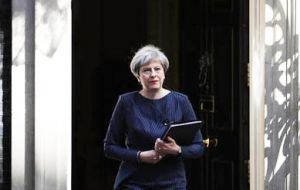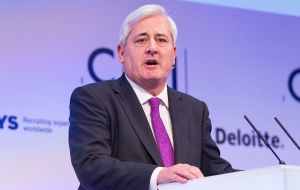 Theresa May has been told to "wake up" and realize that Britain is moving towards a "chaotic Brexit" after European Union leaders agreed there can be no parallel exit and trade talks. At a crunch European Council summit in Brussels, leaders of the other 27 EU countries agreed their negotiating guidelines and insisted talks must take a "phased" approach.
Along with the rights of EU citizens in the UK and British expats in Europe, the disputed "divorce bill" - estimated at a potential £50 billion - and the thorny question of how to maintain a free-flowing Irish border are the key "phase one" issues to be resolved before trade talks can start.
Reacting to the news, Labour MP Chuka Umunna said on behalf of the Open Britain campaign: "The EU's unity over their negotiating position shows the total disconnect between the Government's rhetoric and the reality of the situation.
"EU leaders are clear that, contrary to the promises of Government ministers, we will not be able to leave the single market and keep the exact same benefits, and that we will not be able to discuss the future relationship until the exit terms have been agreed.
"Theresa May needs to wake up and act to prevent a chaotic Brexit that would take our economy off a cliff edge. That means keeping Britain in the single market to protect jobs and growth."
The CBI urged both sides to put economic arguments ahead of politics, agree on the status of EU citizens and vice versa "within weeks", and to commit to transitional arrangements in case a trade deal is not finalized in the two-year negotiating period.
Paul Drechsler, CBI president, said: "Businesses across Europe will now want to see talks quickly gather some positive momentum early on.
"With well over 600 billion Euros worth of trade every year between the UK and EU, the economic case for making rapid progress on a trade agreement is crystal clear. Discussions around the new trading relationship should begin as soon as possible to deliver certainty and clarity for businesses on both sides.
"Both sides should seek to secure agreement on the rights of EU citizens in the UK and vice-versa within weeks, and also commit to interim arrangements up-front, should negotiations not be fully concluded within two years.
"With unprecedented and hugely complex negotiations ahead, economic arguments must cut through the politics so that we can secure an outcome that delivers prosperity for all countries involved."
TUC general secretary Frances O'Grady said Britain now has a "golden opportunity" to secure workers' rights. If the Prime Minister wants to keep her promise to protect rights at work, she should accept a level playing field across Europe," she said.
"The Government needs to put working people at the heart of its Brexit negotiating strategy. That means guaranteeing workplace rights as good as or better than in the rest of Europe, now and in the future. Britain must avoid a race to the bottom which would see working people's rights across Europe trampled on."