"Plainly obvious" EU would include Spain's Gibraltar veto in Brexit negotiating guidelines
Sunday, April 30th 2017 - 09:22 UTC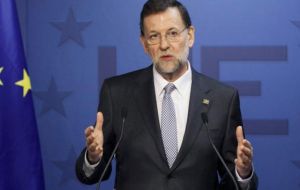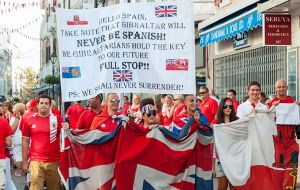 European leaders have endorsed a joint negotiating position on Brexit, including the controversial Spanish veto over the application of any future U.K./EU trade deal to Gibraltar. The 27 remaining members states formally agreed their talks strategy at a special European Council meeting in Brussels.
Council president Donald Tusk tweeted the outcome of their discussions, saying: "Guidelines adopted unanimously. EU 27 firm and fair political mandate for the Brexit talks is ready."
Speaking after the EU summit, Spanish Prime Minister Mariano Rajoy said it was "plainly obvious" that the EU would include Spain's Gibraltar veto in its negotiating guidelines.
Reacting to the news, Chief Minister Fabian Picardo said the EU had included the Gibraltar clause "at the express insistence" of Spain's Partido Popular government, a move that would come as no surprise to the people of Gibraltar.
"The treatment proposed for Gibraltar by clause 24 of the guidelines is discriminatory and unfair," Mr Picardo said. "It flies in the face of the principle of sincere cooperation which the EU is committed to and which it repeats elsewhere in the guidelines."
Mr Picardo added: "The people of Gibraltar are clear and united in not accepting any attempts by the Spanish Government to advance its stale sovereignty claim."
"That will not stop us from continuing to seek dialogue with our neighbour, but never on matters which impinge on sovereignty, jurisdiction or control."
"Gibraltar is leaving the European Union with the United Kingdom." "Our future beyond the EU will be a prosperous and international one in respect of which the Spanish Government will have no say or veto."