IAATO estimates 46.385 visitors to Antarctica during the 2017/18 season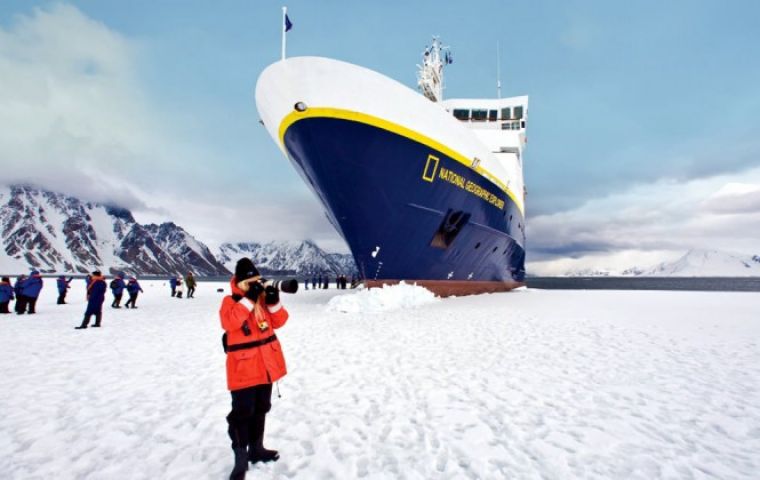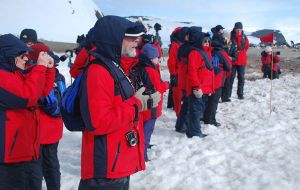 The International Association of Antarctica Tour Operators (IAATO) announced its tourism figures for the 2016-2017 Antarctic season at the start of its annual meeting in Edinburgh, Scotland, May 2/7. Members are gathered to discuss safe, environmentally responsible Antarctic tourism, including a multi-dimensional approach to managing for growth that will keep activities both safe and sustainable.
The total number of visitors travelling to Antarctica with IAATO members was 44,367, an increase of 15% compared to the previous season. Overall, levels of visitation, particularly in the cruise sector of the industry, has been increasing steadily since 2011-2012. IAATO's estimate for next season, 2017-2018, shows continued growth in line with global trends with 46,385 visitors expected, an increase of 5% that would see visitation reaching the peak of 46,265 reported by IAATO in 2007-08.
By tourism sector, most (98%) travelers depart from South America to visit the Antarctic Peninsula. The majority of these Peninsula visitors traveled the traditional route from Chile or Argentina on vessels that carry fewer than 500 passengers and offer excursions ashore. This sector grew by 20% compared to the previous season, principally due to the entering into the market of two vessels with a carrying capacity of 390 and just under 500 passengers respectively. Of the remainder, 3202 (7%) visitors flew to the Peninsula where they immediately joined a vessel for onward cruising. This 'air-cruise' sector of tourism continued to show the most growth at 36%, comparable to recent years. 'Cruise only' tourism, vessels carrying more than 500 passengers that do not make landings, declined by 8%.
Deep field tourism, when visitors fly to Antarctica's interior from South America or South Africa, accounts for only 1% of overall Antarctic tourism. It grew by 10% compared to the previous season.
American visitors remained the most numerous, increasing by 7% in 2016-2017 and accounting for 33% of the total number. The number of Chinese visitors increased by 25% compared to the previous year, moving them up to second place behind the USA. Australian, German and British visitors were the next most abundant nationalities, increasing by 5%, 45% and 19% respectively.
Bob Simpson, Chair of IAATO's Executive Committee, said, "Visiting Antarctica is a great privilege for anyone. Our goal is to provide our guests with a safe, enriching experience while leaving no discernable evidence of our visit. With demand for Antarctic tourism staying robust, our members' experience in developing and delivering sustainable operations over the past 25 years will be of huge benefit in supporting the long-term conservation of Antarctica. We're ready to address any challenges that may arise."