Trump sets off renegotiation of Nafta in a divided Congress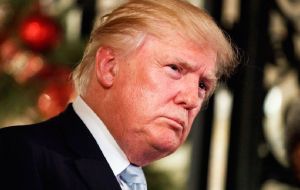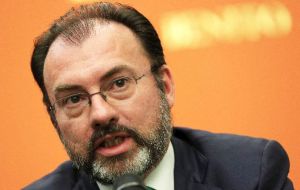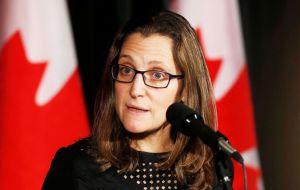 The Donald Trump administration took the first step toward renegotiating the North American Free Trade Agreement, plunging into a battle that pits some Republicans and industry supporters of the pact against Democrats and some of the president's most ardent backers.
In a letter to congressional leaders on Thursday, U.S. Trade Representative Robert Lighthizer said the administration would start talks on the 23-year-old deal in as few as 90 days.
The negotiations stand to put President Donald Trump into a politically tight spot at a time when the current political turmoil already threatens to hold up parts of his agenda.
While both sides concede Nafta needs updating, the congressional Republicans most likely to support a final deal would rather see a tweaking, since a significant overhaul or major new provisions could end up eroding the benefits companies and farmers get from reliable, duty-free exports to Canadian and Mexican markets.
"There is no question that Nafta has been tremendously successful," said Rep. Kevin Brady (R., Texas), chairman of the House Ways and Means Committee, which oversees trade. "We look forward to working with the administration to strengthen the agreement in a seamless way."
Business groups on Thursday warned the Trump administration to avoid putting Nafta's benefits at risk. "First, we must do no harm," the U.S. Chamber of Commerce said.
But many Democrats say they will try to hold the administration to its promises on labor and environmental standards, a ban on currency manipulation and novel rules to bring back manufacturing jobs.
"For those of us who believe that U.S. trade policy and Nafta need fundamental reform, this notice is very disappointing," said Rep. Richard Neal of Massachusetts and Rep. Bill Pascrell of New Jersey, two Democrats on Mr. Brady's committee, explaining they don't think potential policy changes will go far enough.
The split in Congress -- which must approve any major overhaul of Nafta -- mirrors a division in the Trump administration between traditional business-friendly Republicans and the economic nationalists who frequently join with liberals in calling for measures at the border to protect American workers from unfair competition. Just three weeks ago, Mr. Trump threatened once again to pull out of the deal altogether.
Like most U.S. congressional Republicans, Mexican and Canadian officials are also wary of major changes that could hurt their exports to the U.S. or even alter the three-way framework that underpins Nafta.
"We do have a preference: The agreement is trilateral and should continue to be a trilateral platform," Mexican Foreign Minister Luis Videgaray told reporters at a briefing with U.S. Secretary of State Rex Tillerson in Washington. Chrystia Freeland, Canada's foreign minister, told reporters in Ottawa that the talks "need to be conducted in a trilateral fashion," and that officials there are "ready to roll up our sleeves."
Mr. Lighthizer said he hopes to preserve Nafta's existing structure but that many of the negotiations would be conducted bilaterally. "If that proves to be impossible, then we'll move in a different direction," he said, not ruling out changes to Nafta's structure.
Canada and Mexico have only limited room to make deep concessions given their domestic political situations, and Mexico has elections next year that could complicate any protracted talks. Washington's current political upheaval -- and Mr. Trump's trade-related threats to neighbors -- could also derail a deal.