Global food prices down with expectations of robust supplies in key staples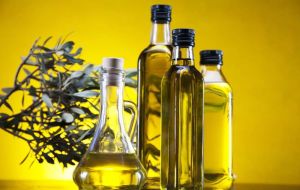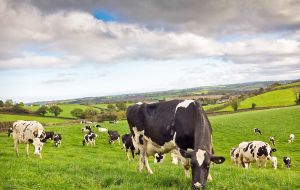 Global food commodity prices fell in April amid expectations of ongoing robust supplies of many key staples. The FAO Food Prices Index averaged 168 points in April, down 1.8% from March although remaining 10% higher than a year earlier.
The Sugar Price Index led the decline, dropping 9.1% on the month as large export supplies from Brazil met with continued weak global import demand.
The FAO Vegetable Oil Price Index fell 3.9% on the month, pushed down by weakening demand for palm oil and expectations of bumper soy harvests and plantings in South and North America.
FAO's Food Price Index is a trade-weighted index tracking international market prices of five major food commodity groups.
The Cereal Price Index also shed 1.2% in April, pushed down by sagging wheat prices even as international rice prices firmed.
The Dairy Price Index fell 3.3% as production in the northern hemisphere entered peak season, allying short-term sourcing concern.
By contrast, the FAO Meat Price Index rose 1.7%, as pig-meat prices increased in response to strong domestic demand in the European Union and increased sales to China.
FAO updated its global cereal production forecasts for 2017, which now point to a likely 0.4% annual decline from 2016 even as the pace of utilization grows by around one percent.
The net result of the new projections, released today with the Cereal Supply and Demand Brief, would be a drop in the cereal stocks-to-use ratio in 2017/18 to 25.8%, still a comfortably high figure in historical terms but slightly below the current season's level.
The new global cereal output forecast was raised from the April figures, as Brazil appears poised to enjoy stronger-than-expected maize yields, lifting the global output for that crop to 1 054 million tons.
Projected global rice output remained stable at 506 million tons, while the forecast for wheat - 740 million tons - was also unchanged as expected smaller crops in Australia, Canada, the Russian Federation and the United States are offset by likely expansions in the European Union, India and Morocco.
On the consumption side in 2017/18, abundant maize and other coarse grains are expected to push up use for livestock in China and South America, while rice utilization is expected to grow 1.2% due to expanding food intake.
Global inventories by the end of seasons in 2018 are forecast, as a result, to nearly match the levels at the opening of the year, although their composition is seen changing somewhat.
Wheat stocks are set to expand by 3.3% to reach a new high of 247.6 million tons, driven mostly by China, which, on the other hand, is drawing down its accumulated coarse grain reserves by almost 20.5 million tons.
International trade in both wheat and coarse grains is forecast to decline in volume terms, while trade in rice is increasing, driven by strong demand in the Near East and in Africa.