Temer running out of special aides to corruption arrests; one even returned a bag with hush money
Wednesday, May 24th 2017 - 06:27 UTC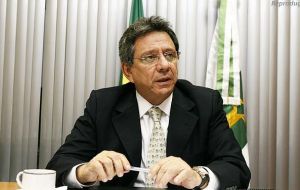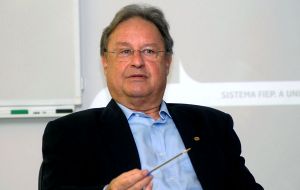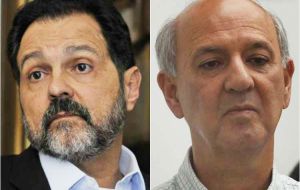 A special aide to embattled Brazilian President Michel Temer was arrested on Tuesday in connection with a fraud scheme and another aide gave police a bag filled with cash that was allegedly part of a bribe approved by the leader.
Tadeu Filippelli, who had an office neighboring Temer's in the presidential palace, was arrested in connection with a fraud investigation into renovations of the Brasilia soccer stadium for the 2014 World Cup.
Brazil's federal police say the construction works were overpriced by more than US$260 million. Hours after the arrest, Temer fired Filippelli. In the same operation, two former governors of Brazil's Federal District, which includes capital Brasilia, were also arrested: Jose Roberto Arruda and Agnelo Queiroz.
Filippelli heads the Brasilia branch of Temer's Brazilian Democratic Movement Party, was vice-governor of the Federal District under Queiroz and is one of the five special aides to the president. Four of those aides now have been linked to corruption scandals. Only two remain in their positions.
Brazil's top court has opened investigations into Temer for alleged obstruction of justice and involvement in passive corruption. He says he's innocent and rejects calls to resign.
Meanwhile, another Temer aide, Rodrigo Rocha Loures, surrendered a bag filled with part of the US$150,000 in alleged hush money meant for former House Speaker Eduardo Cunha, federal police said.
Brazil's top prosecutor said last week that Loures was suspected of serving as the president's courier in sending funds to Cunha and prosecutors had already released a video showing Loures running out of a Sao Paulo restaurant carrying the bag. In a recorded conversation with an executive of the JBS meatpacking company, he had identified himself as Temer's middleman.
Temer has denied any wrongdoing and says that an audiotape that appeared to show him endorsing such a bribe was faked.