US households debt at new record high and manageable, but students loans remain "stubbornly high"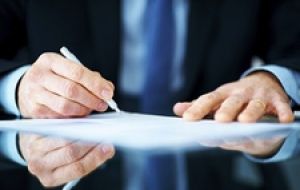 The United States debt level reached a record high this year, surpassing the peak touched just as the worst of the recession was taking hold in 2008, and marking a milestone for households that now lean less on mortgages and more on auto and student loans
Total U.S. household debt was US$12.73 trillion at the end of the first quarter of 2017, up US$473 billion from a year ago, according to a Federal Reserve Bank of New York survey released on Wednesday.
Total indebtedness is now 14% above the 2013 trough of household deleveraging brought on by the 2007-2009 financial crisis and Great Recession. The previous peak, in the third quarter of 2008, was US$12.68 trillion, and the New York Fed stressed that the pull-back since then marked an "aberration" from what had been a 63-year upward trend in household debt.
The quarterly survey on household debt and credit showed that overall delinquency rates were roughly flat at 4.8%. While balances have steadily shifted to more credit-worthy borrowers, New York Fed economists raised some concern over the 11% of student loan debt that was "seriously delinquent" at the end of March.
"This record debt level is neither a reason to celebrate nor a cause for alarm," Donghoon Lee, a research officer at the New York Fed, said in the report. "Auto loan and credit card delinquency flows are now trending upwards, and those for student loans remain stubbornly high."
The survey showed lenders tightened borrowing standards for home and auto loans, a sign of their increased caution.
Mortgage debt of US$8.63 trillion, while up US$258 billion from a year ago, represents a much smaller share of overall indebtedness than during the crisis.
Taking up the slack has been student loans, which rose US$83 billion in a year to US$1.34 trillion at the end of the first quarter, as well as auto loans, which rose by US$96 billion to US$1.17 trillion, the survey said.
The shifts in borrowers come after a slow and uneven recovery from recession in which the economy has grown at a roughly 2% pace, less than previous decades. In a nod to falling unemployment and stable inflation, the Fed has raised interest rates twice since December and plans further hikes this year.
Yet while the survey painted a rosy picture of delinquency rates generally heading lower, especially on mortgages and credit cards, the trend among student loans deteriorated from 2004 to 2014 "and has remained stubbornly high since then," New York Fed economists wrote in a blog.
Last month, New York Fed President William Dudley, among the most influential rate-setters at the U.S. central bank, warned that rising student loan debt could ultimately hurt overall home ownership and consumer spending.