Falklands cemetery combatants identification: Red Cross delegation expected in Buenos Aires
Thursday, May 25th 2017 - 09:50 UTC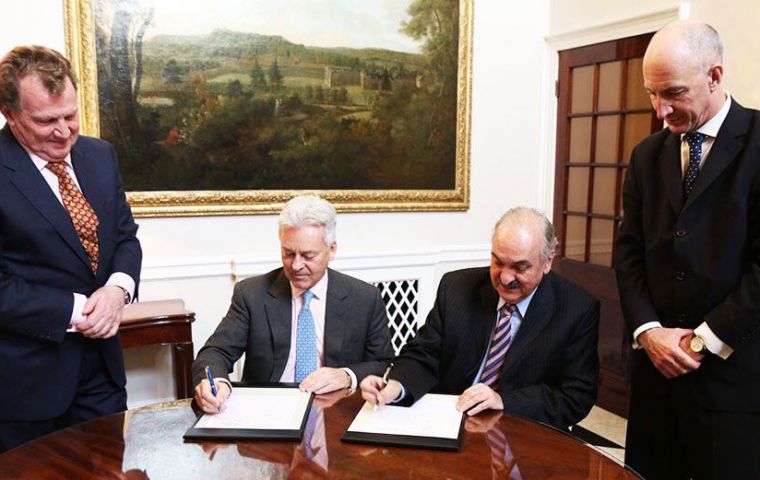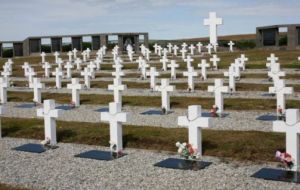 An advance mission from the International Committee of the Red Cross is expected in Buenos Aires next week to iron out details of the DNA process to be implemented for the identification of unknown Argentine combatants buried in the Falkland Islands at the Darwin cemetery. The news was advanced in the Buenos Aires media.
According to what was agreed last December between Argentina, UK and the humanitarian consent from the Falkland Islands government, the ICRC with forensic experts is scheduled to begin working at Darwin cemetery next June 19, under strict privacy rules, with no media, and with close contacts with the next of kin of those who contributed to a bank of DNA samples.
The remains in the cemetery belong to Argentine soldiers fallen during the 1982 conflict when Argentina military invaded the Falkland Islands.
The Red Cross delegation is led by the head of the DNA identification project, Laurent Corbaz, the chief of the Red Cross regional committee for Argentina, Brazil, Chile, Paraguay and Uruguay, Lorenzo Caraffi and the head of the ICRC mission in Buenos Aires, Diego Alonso Rojas Coronel. The task in the Falklands, according to the report, will have six representatives, two ICRC, two from London and two from Argentina. Allegedly Argentina chose Jorge Fondebrider and the Mexican Carla Mares, from the Argentine Forensic Anthropology Team.
According to what was agreed last December in London, the unknown remains at Darwin cemetery will be exhumed, analyzed in a Cordoba laboratory, checked with the different DNAs and families will decide what to do with them. According to the Argentine foreign ministry all families have said they want remains to be returned to the Falklands cemetery. When necessary a double check of DNAs will be done in Spain.
The cemetery in Darwin, also known as the Argentine memorial holds 237 graves, including 123 marked as "Argentine Solider Known only to God", and what can be found in those tombs is not clear. Thus the strict privacy rules given the sensitivity of the humanitarian operation. In fact according to the Argentine foreign ministry, 95 families have consented to the DNA sample testing.
The humanitarian project to identify remains of unknown Argentine combatants buried at Darwin was agreed last December in London and signed by Foreign Office minister Alan Duncan and Argentine deputy foreign minister Pedro Villagra Delgado. The accord is part of the 13 September wide ranging joint statement, signed by minister Susana Malcorra and Alan Duncan in Buenos Aires, which covers bilateral political, economic, trade issues including a special chapter on the South Atlantic referred to the Falklands, facilitating connectivity and lifting trade and economic impediments imposed by previous Argentine administrations on the Islands.